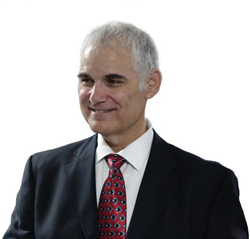 There is no reason that young investors—or even older investors, for that matter—should be investing so conservatively,
Charlotte, NC (PRWEB) January 04, 2017
When a recent USA Today article found that some 60% of Americans are currently investing too conservatively for retirement, it set off an alarm for Jim Hitt, the CEO of American IRA.
The article, published on Nov. 25, noted that even those in their 30s—who can afford to take greater risks with their retirement money—are investing too conservatively. With little appetite for risk, retirement investors aren't getting the cumulative returns that could spell abundant wealth in their twilight years.
"There is no reason that young investors—or even older investors, for that matter—should be investing so conservatively," said Jim Hitt. As the CEO of a Self-Directed IRA administration firm, Jim Hitt is quick to point out other sources of retirement investments, including asset classes from real estate to precious metals. "These numbers show me that people are way too conservative in their feelings about investments, and should look for more gains."
Jim Hitt argues that diversification is a great way to minimize risk even while maintaining an aggressive attitude on retirement investing. "We know many people who invest in real estate with their Self-Directed IRA," Jim Hitt said. "But that doesn't mean it's their only nest egg."
Putting aside enough money for retirement is only one side of the coin: if that money is not invested to find aggressive gains, then the effects of compound interest don't result in the abundance of wealth that they otherwise could. On a long enough timeline of investing, there can be a tremendous difference between a 5% rate of return and a 10% rate of return—often a difference of hundreds of thousands or more.
"If retirement investors want better gains, they going to have to try something new—take a risk or two," said Jim Hitt. "But that means getting more aggressive; it doesn't mean to be foolish or reckless." According to Jim Hitt, minimizing gains by going too far with risk avoidance can be just as reckless.
About American IRA, LLC:
Click here to claim one of our 7 Self-Directed IRA guide(s).
American IRA is committed to providing every client with gold-level service, regardless of account size. Experience their expertise through their certified IRA services professionals. Enjoy the value with one low annual fee of $285 with unlimited assets and unlimited account values. American IRA clients love the benefit of no charge for "All Cash" accounts. The performance of the American IRA staff is unmatched, with quick and efficient processing within 48 hours.
American IRA services thousands of clients and has over $300 million in assets under administration.
American IRA was built by investors for investors, and brings their successful investment experience to the table, providing excellent educational material showing the public that their Self-Directed IRA account can invest in a variety of assets such as real estate, private lending, limited liability companies, precious metals and much more.
American IRA is conveniently located in Asheville, NC and Charlotte, NC, and serves clients nationwide.