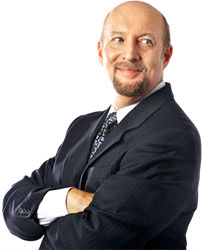 Holding grudges hurts you as much as it does your ex-spouse, so forgiveness is a therapeutic step. It doesn't mean forgetting past wrongs. It means remembering it, forgiving it, and moving on. And what better time to start this process than the New Year?
Queens, NY (PRWEB) January 02, 2017
All families wish for health, happiness, and success in the New Year. The way these goals are accomplished, however, is different for everyone, and it may take an unexpected path to get there. For couples going through the divorce process in New York, the holidays can be especially difficult. To help individuals and families going through divorce at this time, Bruce Feinstein, Esq., released his third annual list of top resolutions to bring prosperity into the New Year.
Mr. Feinstein's first resolution is for couples to complete their divorce this year. Many spouses extend the pre-divorce process by hoping for a magical reconciliation or putting off the subject. Divorce can be a tough process, but prolonging the buildup can cause even more emotional damage. Having open communication about a desire for divorce will make the process easier for both parties. And on the other end, avoiding a spouse's calls for divorce will only drag it out and cause more resentment. Complete divorce paperwork, find an experienced divorce attorney, and start the New Year with a new stage in life.
Another resolution is for divorced couples to update their wills and estate plans. Mr. Feinstein touched on maintaining financial health in his 2016 resolutions for a healthy marriage, and the same goes for divorced couples. "Divorce is a big change in your life, and you not only have to update your current finances, but also address your end-of-life financial wishes," explains Mr. Feinstein. "Now is the time to make a new will, update beneficiary designations, and review your powers of attorney for medical and financial needs. You may need to work with your divorce attorney or a financial planner if your divorce agreement calls for an ex-spouse to remain a beneficiary on certain plans like pensions."
Mr. Feinstein's third resolution is for divorced parents – now is the time to be a good co-parent. Custody and visitation are often the hardest changes to adjust to after a divorce, but leaving the emotional baggage at the door is key to establishing a new, healthy way of life for children. Mr. Feinstein says, "If an ex-spouse makes reasonable requests to temporarily change a visitation schedule, do it. Don't bring emotional baggage into time spent with children. And make it a point to have both parents present during major life events like weddings and births when applicable. These milestone events are not about parents' past issues; they are about celebration."
The next resolution is also an emotional one that can be difficult for spouses to follow, but is imperative for a healthy divorce. Mr. Feinstein advocates leaving emotional baggage at the door before entering a divorce process. The court is not the same place as a therapist's office and a divorce lawyer is not a doctor, so trying to settle emotional issues there will be both harmful and expensive. Maintain the knowledge that the divorce process is for settling the separation of assets, and make time to settle emotional issues with a therapist or close friend.
Mr. Feinstein's final resolution for the New Year is forgiveness. This is a long-term resolution; not all divorced couples will be able to meet this goal in one year. "An important thing for divorced couples to understand is that forgiveness is as much about the person who gives it as the person who receives it," says Mr. Feinstein. "Holding onto grudges hurts you as much as it does your ex-spouse, so this is a therapeutic step. And forgiveness doesn't mean forgetting past wrongs. It simply means remembering it, forgiving it, and moving on. And what better time to start this process than the New Year?"
The Law Offices of Bruce Feinstein has nearly two decades of experience in divorce and family law, helping clients and families resolve their issues and move forward with their lives. If you are thinking of getting married or divorced and want more information visit feinsteindivorcelaw.com or call (718) 475-6039 to reach the New York office.
###