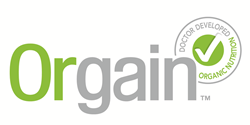 Deciding on what food to eat may not seem as big as some other decisions we make, but what you put into your body is one of the most important choices you can make for your health, energy and wellbeing.
Irvine, CA (PRWEB) January 04, 2017
Americans are far pickier about the location of their next vacation and the type of TV they buy than about the food they eat, according to a new national survey of 1,000 men and women by market researchers OnePoll and commissioned by Orgain.
The research looked at the amount of time Americans spend making various decisions. It revealed that while they spend an average of more than 23 minutes deciding what to watch on Netflix, more than half (55 percent) choose their food almost instantly and almost a quarter (24 percent) do so without reading ingredient labels at all, uncovering opportunities to improve food choices and overall health.
The survey asked respondents to rate how much consideration they give to decisions – both large and small – and found that 31 percent of people take time to carefully consider the pros and cons of both big purchasing decisions (such as buying a car) and small ones (such as a kitchen gadget). They spend more than an hour researching their next vacation (34.2 percent), TV (49.9 percent) or phone (24.8 percent.) However, most people said they spend less than 5 minutes when deciding on a new food brand to eat (55.7 percent) and almost three quarters spend less than three minutes reading food labels or checking the ingredients of what they're eating.
"Deciding on what food to eat may not seem as big as some other decisions we make, but what you put into your body is one of the most important choices you can make for your health, energy and wellbeing," said Andrew Abraham MD, founder and CEO of Orgain. "This research offers interesting insight into our decision-making and shows there's opportunity for people to take more care when reading labels, considering ingredients and being pickier about the food they eat, not only in the New Year, but all year round."
Findings revealed that people considered decisions around finances (84.1 percent), relationships (55.5 percent), careers (58.8 percent) and even what to wear (60.5 percent) and how to decorate their homes (79.5) worthy of long consideration. Yet, when it comes to food choices, Americans don't take the time to consider what they are eating.
The research found that when it comes to food:

Fifty five percent say they pick their food almost instantly
Almost 3 out of 4 people spend less than 3 minutes reading food labels while grocery shopping
Just four percent say they carefully plan or think about what they're eating
Two thirds said they aren't picky about their choices when it comes to food
Twenty percent said they aren't at all picky when it comes to their diet
On average, people spend the following amount of time on the below decisions, according to the survey:
Deciding whether we like a dating profile: 2 minutes
Reading food labels when food shopping: 2 minutes
Choosing what to watch on Netflix: 23 minutes
Whether to buy a pair of shoes:21 minutes
Choosing a new phone: 1 hour 1 minute
Choosing a new car: 1 hour 31 minutes
Choosing where to book a vacation: 1 hour 32 minutes
Deciding what new TV to buy: 1 hour 38 minutes
Deciding whether to put an offer on a house: 1 hour 45 minutes
The research comes as part of Orgain's Step One: Get Picky with Your Protein campaign, which encourages people to start their New Year's Resolutions right by having high standards when it comes to protein – to literally Get Picky with food choices. It calls on people to check ingredients and demand high quality and great tasting protein on their path to healthier lives. To learn more about the campaign and get expert advice on achieving health and wellness New Year's resolutions goals, go to Orgain.com/Resolutions.
About Orgain
Founded in 2008, Orgain® makes delicious organic nutritional products including nutrition shakes, protein shakes, protein bars, and protein powders to help people lead healthy, vibrant lives. Orgain was created by Dr. Andrew Abraham, who personally experienced the difference that high-quality organic nutrition made during his cancer treatment years ago, which inspired him to develop products for active people in need of great-tasting wholesome nourishment on the go. Available online and in 30,000 stores nationally, Orgain is perfect for busy lifestyles, weight management, and fitness training/recovery. Learn more at Orgain.com.