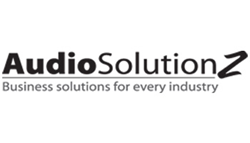 Preparing the systems and staff well in advance is the best way to limit the impact and costs on your payroll department
Durham, NC (PRWEB) January 03, 2017
HR and payroll compliance is a complex task and it's always a good idea to remain updated with changing rules, revisions and updates every year. For over a decade, AudioSolutionz has brought together top industry experts to help human resource and payroll professionals carry out their roles and responsibilities successfully and avoid compliance risks.
AudioSolutionz will host a Live Webinar presented by noted payroll expert Dayna J. Reum, CPP, FPC, titled "Payroll Tax Update for 2017" on Tue, January 10, 2017. This session aims to explore the proposed 2017 budget and the impact to payroll, to help companies stay in compliance with the IRS.
Payroll professionals will face changes and new challenges in 2017. The penalties for information returns have been updated in 2017. If Form W-2s and the required ACA forms are not reported to the SSA and/ or IRS in a timely fashion, employers face new, costly penalties. The IRS has also implemented a pilot program affecting payroll service providers to have an additional number on the W-2 to help reduce identity theft.
Understanding the proposed 2017 budget and its impact on payroll is essential. An understanding of how the new presidency will impact the proposed 2017 budget, and how items on it, if passed, will impact payroll is essential for employers. Preparing the system and staff well in advance is the best way to limit the impact and costs.
Join Dayna J. Reum, CPP, FPC, in this extensive session to understand the updates for 2017 and stay in compliance with the IRS. This session will increase awareness of any current law changes affecting payroll. Dayna will cover the 2017 deadline changes, information return penalty changes and electronic delivery requirements for Form W-2. She will also cover ACA reporting concerns and Cadillac tax extension. This session will also cover the 2017 annual taxation updates, taxation for fringe benefits, and the 2017 budget and payroll impact – the PATH Act and what it means.
For more information visit: https://www.AudioSolutionz.com/hr-compliance-employment/payroll-tax-update.html
Get $30 off on our conferences and webinars. Use Code PRWEB30 on checkout (applicable for all purchases).
About AudioSolutionz
AudioSolutionz is the country's leading source of knowledge and training for professionals in the HR and Payroll sector. Our conferences and webinars on the HR and Payroll sector are conducted by nationally renowned experts and consultants who provide a fresh perspective on HR issues and latest regulations. AudioSolutionz offers important updates, regulatory knowledge and compliance information on the hot topics in this sector. It has provided thousands of professionals in HR and Payroll departments the opportunity to get answers to their most complex questions directly from experts. To know more visit: http://www.AudioSolutionz.com