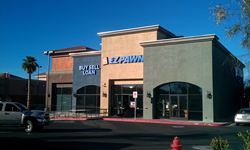 Miami, FL (PRWEB) January 09, 2017
EZCORP, a leading provider of pawn loans in the United States and Mexico, has selected MTI Digital to provide in-store music, messaging and digital signage in its U.S. stores. The announcement was made by Karyn Munsie, Chief Marketing & Communications Officer at EZCORP. Munsie commented: "We are pleased to partner with MTI Digital on this important feature for our U.S. stores. MTI's commitment to customer service reflects our values at EZCORP and that made the decision to work with them very easy for us."
MTI Digital's president, Bradley Golden said: "EZCORP is the leader in its category and we are honored to be chosen to provide their U.S. stores with MTI background music and digital signage."
EZCORP provides a variety of quick, convenient and confidential ways to borrow money and operates under several different brands in the United States, primarily EZPAWN and Value Pawn & Jewelry, and under the Empeno Facil brand in Mexico. Their headquarters is in Austin, Texas and EZCORP is publicly traded on the NASDAQ under the ticker symbol EZPW.
MTI Digital has been in business for over 28 years and operates offices in Detroit and Miami. The company provides in-store background music and messages to businesses, in addition to digital signage and sound system design and installation. MTI is certified by WBENC as a woman-owned business. The company's website can be found at http://www.mtimusic.com
--END—
CONTACT:
Lorraine Golden
MTI Digital
305.532.7177
305.672.9082 Fax
Lgolden(at)mtimusic.com
http://www.mtimusic.com