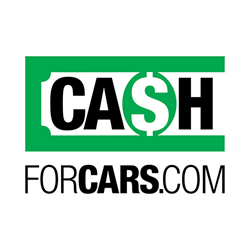 DALLAS, TEXAS (PRWEB) January 03, 2017
CashForCars.com is proud to announce its $12,100 donation to Susan G. Komen as a result of its initiative in the month of October to donate $5 for every car purchase made. After purchasing 1,210 vehicles, the campaign raised a total of $6,050 for donation, and Copart, CashForCars.com's parent company, volunteered to match the dollar amount the team raised, making their entire donation amount $12,100.
"Breast cancer awareness is a topic that I, and the CashForCars.com team, take very seriously, and I'm glad we've been able to do our part to further the cause," said David Sutkin, Director of CashForCars.com. He continues, "We started this initiative as a tribute to our family members and loved ones who have bravely fought this all too common form of cancer, and we're fortunate that Copart has taken the initiative to support us in our donation."
This donation is also a testament to CashForCars.com's willingness to encourage and support employees' suggestions and innovative ideas. Vehicle Purchasing Agent Rachel Saint-vil originally presented the idea of a charitable donation to management, and it was immediately put into action.
"When we heard this was something that the CashForCars.com team had planned for October, we were on board immediately," said Will Franklin, Executive Vice President of Copart. He added further, "Copart prides itself in giving back to communities across the U.S., and the donation to Susan G. Komen lets CashForCars.com be a part of our charitable efforts." Copart locations around the globe helped to raise awareness at their facilities by wearing pink throughout the month of October.
The CashForCars.com team is proud of the success of the campaign and the amount of funds raised through the car purchases. To read more about the charitable donation, please visit the CashForCars.com blog.
Susan G. Komen is the world's largest breast cancer organization, funding more breast cancer research than any other nonprofit outside of the federal government while providing real-time help to those facing the disease. Since its founding in 1982, Komen has funded more than $920 million in research and provided more than $2 billion in funding to screening, education, treatment and psychosocial support programs serving millions of people in more than 30 countries worldwide. For more information, visit komen.org or call 1-877 GO KOMEN.
###
ABOUT CASHFORCARS.COM: CashForCars.com, a division of Copart, Inc. (NASDAQ: CPRT) makes it easy for the public to sell used, damaged or junk cars, trucks, SUVs, motorcycles, boats, and RVs. CashForCars.com offers competitive prices for vehicles and world-class customer service. The company provides no-hassle document transfers, guaranteed payment in as little as 24 hours and nationwide free towing to make selling a vehicle as convenient as possible. CashForCars.com also has a blog, where car owner and enthusiasts can read updated tips, facts and news on all things car-related at http://www.cashforcars.com/blog. To learn more about the company, or to get an offer for a used or damaged car, please visit http://www.cashforcars.com.
ABOUT COPART: Copart, founded in 1982, provides vehicle sellers with a full range of remarketing services to process and sell salvage and clean title vehicles to dealers, dismantlers, rebuilders, exporters and, in some states, to end users. Copart remarkets the vehicles through Internet sales using its VB3 technology. Copart sells vehicles on behalf of insurance companies, banks, finance companies, fleet operators, dealers, car dealerships and others as well as vehicles sourced from the general public. The company currently operates in the United States, Canada, the United Kingdom, Brazil, Germany, the United Arab Emirates, Bahrain, and the Sultanate of Oman, Spain, the Republic of Ireland, and India. Copart links sellers to more than 750,000 Members in more than 150 countries worldwide through its multi-channel platform. In 2015, Copart was ranked at the top of Deloitte's "The Exceptional 100" list of companies, which reviewed U.S. publicly traded companies based upon a multidimensional approach to measuring financial performance. For more information, or to become a Member, visit http://www.copart.com.
Contact:
Michelle Hoffman, VP of Marketing, Copart
michelle.hoffman(at)copart.com | (972) 391-5082
Lindsay Williams, Internal/ External Communications Manager, Copart
lindsay.williams(at)copart.com | (972) 391-5112