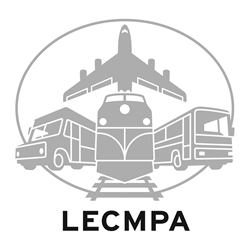 LECMPA, winner of its second consecutive national Best and Brightest to Work For award, is a recognized leader committed to cultivating its workforce with innovative human resource initiatives
SOUTHFIELD, Mich. (PRWEB) January 05, 2017
LECMPA, provider of wage loss protection for railroad and transportation workers, today announced it has been named a winner of the national 2016 Best and Brightest Companies to Work For® Award for the second consecutive year.
Determined by the National Association for Business Resources (NABR), the Best and Brightest Companies to Work For® competition identifies and honors organizations that display a commitment to excellence in their human resource practices and employee enrichment. Organizations are assessed based on categories such as communication, work-life balance, employee education, diversity, recognition, retention and more. National nominees were benchmarked against similar companies throughout the United States.
"LECMPA, winner of its second consecutive national Best and Brightest to Work For award, is a recognized leader committed to cultivating its workforce with innovative human resource initiatives," said Jennifer Kluge, NABR president. "LECMPA should be proud to again receive this award for their outstanding work atmosphere".
LECMPA is a nonprofit, member-owned company founded in 1910 to provide job protection to union railroad workers. It has expanded to provide job insurance protection to workers in all union transportation crafts. The company offers a variety of programs that support maintaining a positive work-life balance and are especially proud of its collaborative, team-oriented workplace environment.
"We are proud and humbled to again receive the coveted national Best and Brightest Companies to Work For® Award and honored to be included with other model American companies," stated LECMPA President Susan Tukel. "We firmly believe we can best serve our member clients with employees who are treated well as they are essential to our organization's continued success."
The Best and Brightest awards strives to recognize the most influential, trend-setting companies in the country. They believe that creating a better business environment results in richer lives and stronger communities.
Award winners for the 2016 Best and Brightest Companies to Work For can be viewed here.
About LECMPA
LECMPA, founded in 1910 as a cooperative assessment insurer for railroad workers, provides wage loss protection to unionized transportation workers in all crafts and industries throughout the United States. LECMPA is a nonprofit, member-owned company with approximately 27,000 members nationwide. LECMPA is headquartered in Southfield, Michigan and has regional offices throughout the United States. More information is available at http://www.lecmpa.org.