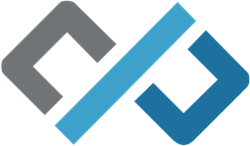 Fairfield, CT (PRWEB) January 05, 2017
A recently completed survey involving more than 200 of America's most respected Private Equity firms indicates leading fund managers are looking for new ways to improve their Portfolio Companies' business performance by better leveraging existing operational and financial data.
Not surprisingly, the annual survey also indicated managers had a strong interest in identifying new ways to improve the use of currently-owned technology rather than invest heavily in new systems that would be a drain on financial and human resources. Other areas of significant interest included better ways to integrate new acquisitions into existing investments, the use of business intelligence to improve and enhance decision making, as well as a growing concern around cyber security.
"Clearly fund managers are looking for ways to help their businesses run better through improvements in, and better use of, technology," said Dan Ahrens, Co-Founder and Managing Director of Performance Improvement Partners, the survey sponsor. "They're asking for pragmatic sanity."
"It's also a significant finding that 50 percent of the fund managers took time out of their busy schedules to respond," added PIP's Co-Founder and President John H. Bisack III. "They recognize the critical role technology now plays in improving enterprise value. They want to be educated with timely information they can put to immediate use."
Performance Improvement Partners (http://www.pip-llc.com), founded in 2003, is America's leading technology solutions company dealing exclusively within the Private Equity Industry. PIP is headquartered in Fairfield, CT, with offices in Stamford, CT and San Francisco, CA, and lists over 170 highly-respected Private Equity firms as clients, with over 1,500 Portfolio Company investments. PIP has completed thousands of Portfolio Company engagements across a broad range of B2B and consumer categories.