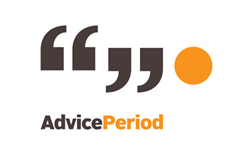 (PRWEB) January 04, 2017
AdvicePeriod announces the addition of Todd Butler, CFP® as its newest Partner Advisor. Butler joins after spending nearly two decades growing a practice focused on delivering custom and creative advice. He will be based in Los Angeles and serve clients throughout Southern California.
"Todd is a huge addition for us," said Larry Miles, AdvicePeriod Principal. "He has a proven track record of success and shares our cultural values."
Butler's high end practice includes individuals, families, unmarried and same sex couples. He has a particular expertise in working with educators, doctors, attorneys, entrepreneurs and corporate and studio executives.
"I could not be more excited," shared Butler. "AdvicePeriod gives me ownership, the ability to use a team to grow my business and the tech stack to focus on what really matters to me—my clients."
Having started quietly in mid-2016, AdvicePeriod's plan to attract established advisors is garnering much attention. The firm ended the year with more Partner Advisors than expected.
"We hoped to end 2016 with 2 Partner Advisors," said Miles. "We wound up adding 9 Partners in 6 months. We are meeting a lot of advisors looking for something better. Word is spreading."
If Butler is any indication, 2017 could be a breakout year for the now 3-year-old AdvicePeriod. With offices in Los Angeles, Irvine, San Francisco and New York, it appears AdvicePeriod can effectively and efficiently launch new offices wherever they find likeminded advisors.
According to Miles, "we will add advisors across the country who seek the freedom, flexibility and financial rewards of business ownership and the support of a national network."
AdvicePeriod Partner Advisors own equity in their business, earn 70% payouts on revenue they generate and have all of AdvicePeriod's technology and human resources at their disposal—including Barron's former #1 Advisor Steven Lockshin.
AdvicePeriod is a national network of likeminded advisors committed to focusing on what really matters to clients. Plug in today.
About AdvicePeriod
AdvicePeriod is a leading, SEC-registered investment advisor dedicated to focusing clients on the important decisions necessary to managing their wealth. Our mission: To make wealth management more fair, effective and successful, for clients and advisors alike. To learn more, visit: http://www.adviceperiod.com.
Barron's recognitions are based upon factors including: assets under management, revenue produced for the firm, regulatory record, and quality of practice. Quality of practice includes an advisor's regulatory/compliance record and philanthropic and charitable work.