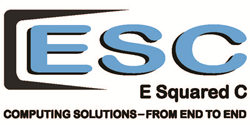 "Brad brings extensive experience supporting, designing, and improving Virtual Desktop Infrastructure (VDI) and other technical services to his position as Endpoint Support Engineer." – Keith Ruben, MBA, Vice President of E Squared C, Inc.
Minden, NV (PRWEB) January 11, 2017
E Squared C, Inc. is pleased to announce that Brad Carpenter, an ITIL Foundation and CompTIA A+ certified professional, has joined the firm as Endpoint Support Specialist. E Squared C provides comprehensive IT services for small and medium-sized businesses, specializing in helping them deploy up-to-date technologies that improve efficiency while decreasing costs.
Keith Ruben, MBA, Vice President of E Squared C, Inc., said that "We are very pleased to have Brad on board as an Endpoint Support Engineer. His experience supporting, designing, and improving our Virtual Desktop Infrastructure (VDI) by leveraging vGPU technology by Nvidia and deploying on Citrix-based platforms will enhance the efficiency and productivity on the virtual machines and desktops of both our E Squared C clients and those of employees in our offices in Nevada and California."
Carpenter brings more than 16 years of experience leading and supporting IT services for large nationwide organizations including Intuit, Employers Insurance Group, and Koch Business Solutions. As Desktop Engineer for Employers Insurance Group, Carpenter managed over 1000 endpoints, providing tier-3 support for Service Desk and Desktop technicians. He also has extensive experience coordinating and managing major company-wide implementations of new software, appliances, and technologies that improve customer support, increase security, and save time and money.
Carpenter began his IT career at Intuit in Reno. He is certified by the ITIL Foundation and is a CompTIA A+ Certified Technician (for managing hardware and operating systems). His extensive experience with a wide range of technologies including operating systems (Windows, MacOS, Linux), LANDesk Management Suite and Service Desk, Microsoft SharePoint, Active Directory, SCCM, Kaspersky & McAfee AV, VMware and VDI Administration, Wyse Device Manager and Clients, and Teradici Management Console and Clients will be a great addition to our team.
Carpenter enjoys finding creative solutions for difficult challenges and implementing technologies that avert future problems. As Endpoint Support Engineer, Brad will be responsible for designing, implementing, and maintaining the workstations that users utilize every day. This includes creating images that will ensure consistency, reliability, and efficiency in our clients' day to day operations across the industry's leading end-point platforms, including traditional PCs, laptops, thin clients, and even mobile devices. A lifelong Nevada resident, Carpenter splits his time between the Reno and Minden offices.