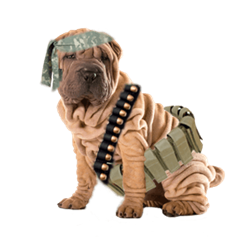 We had a great 2016 and our continued acknowledgement as one of the top credit card processors in the nation is a testament to the hard work of the whole Blue Dog team. I am thankful to the hard work of the whole Blue Dog family and look forward to an eve
Vero Beach, FL (PRWEB) January 05, 2017
With the recent announcement of January's rankings by TopCreditCardProcessors.com, Blue Dog continues success as it marks by 32 weeks straight as top 5 in payment processing industry.
TopCreditCardProcessors.com is an independent research firm that performs in-depth investigations of credit card processors throughout the nation. Each month they release their findings in many different categories. Blue Dog's rankings for the month of January are as follows:

#2 in Enterprise Credit Card Processing.
#2 in Online Credit Card Processing.
#3 in Point of Sale Systems.
#4 in Retail Processing.
#5 in overall best Merchant Services companies.
#15 in overall best credit card processing companies.
Part of the success for Blue Dog is their commitment to the firearms industry. Traditionally merchant services process Firearm manufacturers and resellers as high-risk. However, Blue Dog processes resellers as traditional retailers, creating paramount savings for their customers.