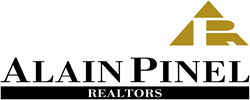 The Chinese see American real estate as a sound, long-term investment and they're eager to identify properties that meet their needs.
SARATOGA, Calif. (PRWEB) January 03, 2017
Despite current political tensions and a slower economic pace in China than in years past, high net-worth Chinese citizens are still very much interested in purchasing homes in the hottest markets in the U.S. Those are the findings of a delegation of 14 real estate professionals from Alain Pinel Realtors who recently returned from a 10-day tour of China and meetings with Homelink, the largest real estate company in China and the exclusive APR referral partner for Bay Area real estate.
Additional meetings were held with Landz Realtors and Asia Pacific Properties, both prominent real estate brokerages working with high net-worth individuals looking to purchase property in the U.S.
In addition, the APR delegation attended the Dec. 9-11 Luxury Property Show (LPS) held at the Marriott Shanghai City Centre in Shanghai. This was the fourth consecutive year in which APR attended LPS, the leading luxury real estate exhibition in China.
"In meetings with our Chinese counterparts and at LPS, we were continually presented with information about China's financial elite and their commitment to foreign real estate investment, in particular in popular U.S. markets like Northern California," explained Michi Olson, vice president of Global Business Development & Relocation for APR. "At LPS alone we had the opportunity to exhibit to more than 6,000 prospective luxury home buyers and to speak with many of them. The Chinese see American real estate as a sound, long-term investment and they're eager to identify properties that meet their needs."
A prominent digital publication on luxury consumer trends in China, Jing Daily, validated the APR delegation's findings, citing a recent report by The Hurun Research Institute and Visas Consulting Group called "Immigration and the Chinese HNWI 2016." The Hurun report noted 60 percent of China's high net-worth individuals plan to purchase real estate outside of China within the next three years. A majority of the Hurun respondents noted these foreign real estate purchases are seen as safe investments.
International relocation services, led by Olson, have been a core offering of APR for more than a decade. As such, the brokerage frequently sends groups of its Realtors and leadership team members to China to gather current information on Chinese consumer habits, regional and national economic trends and the interests of the country's international home buyers.
"Chinese buyers choose U.S. real estate as part of their financial portfolio for a range of reasons," said APR COO Rainy Hake-Austin, who specialized in international business while earning her MBA from Oxford University. "Some buyers simply want a second home or a residence for children studying abroad. Others see U.S. real estate as a stable hedge against future economic challenges back home. Fortunately the Bay Area's valuable properties, rich social and cultural amenities, clean air and great academic institutions make it a standout for these types of buyers."
The delegation represented APR's Los Gatos, Menlo Park, Montclair, Palo Alto, Pleasanton and Saratoga offices. APR's next delegation of Realtors and executives is scheduled to travel to Beijing in June 2017.
About Alain Pinel Realtors®
Alain Pinel Realtors (APR) is the sixth largest residential real estate firm in the United States and the largest privately owned residential real estate company in Northern California based on its closed-sales volume. The firm has 1,400 agents in more than 30 offices throughout Northern California. APR was founded in 1990 by CEO and President Paul L. Hulme, and is based in Saratoga, Calif. Visit us at apr.com, china.apr.com, facebook.com/AlainPinelRealtors, and @AlainPinel.