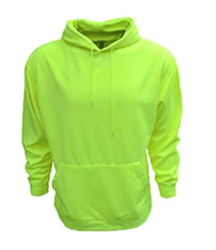 (PRWEB) January 04, 2017
ShirtSpace, respected for offering a wide variety of T-shirts and other apparel at direct pricing, is pleased to announce the addition of several new brands to their already impressive product catalog.
The online retailer now carries items from Bright Shield, US Blanks, and Threadfast Apparel. In addition to their other brands, these three new additions to the product line up allow ShirtSpace to diversify the types of products they offer and branch into new markets.
Threadfast Apparel, based in the fashion district of NYC, blends fashions from coast to coast at their design studio in Southern California. With a goal of combining simple lines with trending fashions, Threadfast Apparel places a strong value on social and environmental responsibility.
Bright Shield is a company that serves one main purpose: keeping workers visible and safe. The line showcases High-Visibility safety green colored clothing that is always ANSI-compliant. With expertise in design and construction, these are products designed to have a long lifespan and keep those who wear them visible and safe.
US Blanks, based in Los Angeles, is a product sourced, dyed, and created entirely in the United States. US Blanks focuses on a strong dedication to ethical manufacturing and boasts lightning-fast wholesale turnaround time on ordering and production.
"We're very excited about these new brands," said Marlin LeFever. "It's always a good day for us when we're able to give our customers a greater variety of products and continue to offer them at the competitive prices that we're known for. When that happens, it's a win for everyone."
About ShirtSpace
ShirtSpace is an online retailer of blank wholesale apparel, including T-shirts, polo shirts, and sweatshirts; customers can choose from over 50 leading brands, including Gildan, Jerzees, and Fruit of the Loom. ShirtSpace offers competitively priced apparel for adults and children in various colors and styles, with no minimum order size required; ShirtSpace even allows customers to mix and match options without losing out on affordable pricing. To learn more about ShirtSpace, please visit http://www.shirtspace.com.