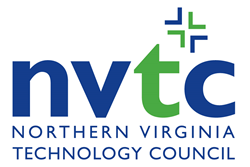 HERNDON, Va. (PRWEB) January 04, 2017
The Northern Virginia Technology Council (NVTC) sent its NVTC's 2017 Legislative Agenda today to all members of the Virginia General Assembly, Governor McAuliffe, Lieutenant Governor Northam, Attorney General Herring and senior officials of the McAuliffe Administration. NVTC's 2017 Legislative Agenda advocates policies and investments that aggressively promote technology, entrepreneurship and innovation to ensure Virginia remains a top state for business and a global technology center. In the agenda, NVTC emphasizes the importance of enhancing Virginia's ability to attract companies that are seeking to expand, relocate, move corporate headquarters, or establish research operations while also supporting a comprehensive "Grow Your Own" strategy for new company formation.
Recognizing that much of the 2017 legislative session will be devoted to addressing Virginia's budget shortfall, the agenda underscores the importance of continuing to invest in programs and initiatives that will drive technology research, innovation, commercialization and high wage jobs in key areas where Virginia has existing strength and the most opportunity to compete globally. Specific areas include data analytics, cybersecurity, personalized medicine and health technologies, unmanned systems, and data storage and warehousing. In the area of workforce and education, NVTC urges legislators to support Virginia's science, technology, engineering and mathematics (STEM) education pipeline, by increasing the number of STEM certifications and degrees awarded statewide, and by advancing policies that ensure Virginia businesses and universities can hire the best and brightest and that all Virginians can participate in the growing technology economy. NVTC also asks legislators to continue efforts to improve infrastructure, including broadband, transportation and energy, to support economic development and help Virginia companies compete.
Specifically, NVTC's 2017 Legislative Agenda calls for continued funding for the Center for Innovative Technology (CIT), the CIT GAP Funds and the Commonwealth Research Commercialization Fund (CRCF). In addition, NVTC urges legislators to preserve funding for the Global Genomics and Bioinformatics Research Institute, GO Virginia, the Virginia Research, Development, and Commercialization Fund (VRDCF), and cybersecurity workforce and education investments, including the new Virginia Cyber Range.
In the areas of STEM education and workforce, NVTC's agenda calls for increasing funding for the New Economy Workforce Credentials Grant Fund, which focuses on the alignment of workforce training programs with the needs of business and industry; providing incentives to help attract and retain quality STEM teachers; and maintaining Virginia's Veterans employment performance grant incentive to encourage more small and mid-size businesses to hire Veterans.
Click here for a full copy of NVTC's 2017 Legislative Agenda, or here to see NVTC's legislative accomplishments during the 2016 General Assembly.
# # #
The Northern Virginia Technology Council (NVTC) is the membership and trade association for the technology community in Northern Virginia. As the largest technology council in the nation, NVTC serves about 1,000 companies from all sectors of the technology industry, as well as service providers, universities, foreign embassies, nonprofit organizations and governmental agencies. Through its member companies, NVTC represents about 300,000 employees in the region. NVTC is recognized as the nation's leader in providing its technology community with networking and educational events; specialized services and benefits; public policy advocacy; branding of its region as a major global technology center; initiatives in targeted business sectors and in the international, entrepreneurship, workforce and education arenas; and the NVTC Foundation, a 501(c)(3) nonprofit charity that supports the NVTC Veterans Employment Initiative and other priorities within Virginia's technology community. Visit NVTC at http://www.nvtc.org.