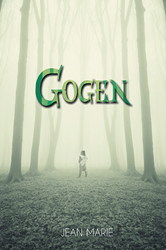 (PRWEB) January 05, 2017
"Gogen" is an epic tale of good versus evil. Set in the mid-1400s, this supernatural fantasy evokes universal fear on every page. Accompanied by dynamic fusion artwork, the novel plays out as a horror story on a grand scale.
This lone Samurai must battle his fears and close the door on an evil encroaching into our world...
About the Author:
Jean Marie grew up in Boston, Santa Monica, Hawaii, and now lives in Everett, Washington. A writer since age eleven, the author was motivated to write this book following a trip to Japan, which brought out his love of the country's culture and history. The book was seven years in the making and a prequel is planned.
About the Illustrator:
Born in San Antonio, Texas, Jason Dumas honed his artistic skills by watching cartoons, reading comic books, and playing videogames. Most influential was his exposure to anime, manga, and the Japanese culture. The result was a fusion of two art styles that he believes is unique in its own special way. Fate would later lead him to live in Everett, Washington.
Gogen (ISBN: 978-1-62857-502-6, softcover) is now available for $10.95 and can be ordered through the publisher's website:
http://sbprabooks.com/JeanMarie/ or at Amazon.com or Barnesandnoble.com.
WHOLESALERS: This book is distributed by Ingram Books and other wholesale distributors. Contact your representative with the ISBN for purchase. Wholesale purchase for retailers, universities, libraries, and other organizations is also available through the publisher; please email bookorder(at)sbpra(dot)net.