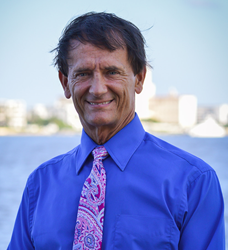 Jupiter, FL (PRWEB) January 04, 2017
Dr. Roy C. Blake III is pleased to announce the availability of the latest innovations in full mouth reconstruction techniques to individuals requiring services from a prosthodontist in Jupiter, FL, and West Palm Beach, FL. He has recently completed an advanced dental instruction course through Spear® Education, Demystifying Occlusion, to enhance his capabilities and offer state-of-the-art techniques and technology to all his patients.
When a person eats, the upper and lower teeth should meet in a complementary way that allows for proper chewing, does not put them at risk for chipping, and prevents damage to the muscles and joints of the jaw. This is called occlusion, and a prosthodontist in Jupiter, FL, understands the factors that can lead to occlusal issues. For example, problems with the jaw may cause temporomandibular joint disorder (TMD), with symptoms such as chronic head, neck or facial pain that can be severe enough to lower quality of life. Treatment for a patient with TMD may include a mouth appliance designed to meet the individual's specific needs.
Through his ongoing professional education, Dr. Blake has learned and integrated methods of predicting occlusal risks and minimizing or eliminating the potential for damage to muscles and joints. By detecting problems at early stages, he is often able to offer a wider range of treatment options. When full mouth reconstruction is necessary, advanced restorative techniques are employed to create a healthy and fully functional oral cavity. The methods taught through the Spear® Education course produce consistently satisfactory results across a wide range of patient circumstances.
Anyone in Jupiter, FL, who is seeking a qualified prosthodontist to restore or replace teeth, correct the bite or treat facial muscle and joint problems can schedule an appointment at Dr. Blake's practice by calling (561) 296-3399. More information about full mouth reconstructions and other services and techniques offered at his Jupiter and West Palm Beach practices is available on his website at http://www.royblakedds.com.
About the Doctor
Dr. Roy C. Blake III is an experienced prosthodontist who has been offering personalized dental care to patients in Jupiter and West Palm Beach, Florida for over 30 years. Dr. Blake is a certified maxillofacial prosthodontist who offers specialized treatment in single and multiple dental implant placements and full mouth reconstructions, among other services. Dr. Blake and his entire team value attention to detail and understanding each patient's unique needs in order to offer a truly customized dental experience. To learn more about Dr. Blake or the services he offers, visit his website at http://www.royblakedds.com or call (561) 296-3399 to schedule a consultation.