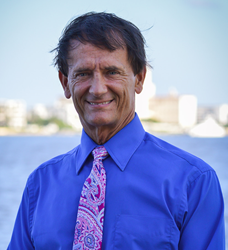 Jupiter, FL (PRWEB) January 11, 2017
Dr. Roy C. Blake III, experienced maxillofacial prosthodontist in Jupiter, FL, recently attended the 2016 Annual Spear® Summit dedicated to faculty members. Placing a great emphasis on furthering his training and completing the latest continuing education (CE) courses, Dr. Blake is dedicated to offering state-of-the-art techniques and customizing them to each patient's needs.
Spear® Education is a clinical education organization founded by Dr. Frank Spear. Offering seminars, study clubs, hands-on workshops and online courses, Spear® provides leading clinicians the latest research and proven techniques to apply in their practices. Summit attendees were instructed on modern advancements in dentistry, including new techniques for smile makeover procedures as well as tailored treatment planning strategies.
Additional subjects covered during the conference include endodontics, dental restorations with dental implants, and sleep dentistry. Dr. Blake now utilizes training he acquired at the seminar to further enhance treatment at his practice and continue offering the most state-of-the-art care to his patients. Dr. Blake proudly provides many restorative treatments at his practice, including dental implants, crowns and bridges, full mouth reconstruction and veneers.
Recognized by the American Dental Association (ADA) as a specialist in prosthetic, restorative and reconstructive dentistry, Dr. Blake focuses on both the functional and esthetic aspects of each patient's smile in order to achieve successful results. Dr. Blake and his team understand the importance of a straight and functional smile in improving oral and overall health as well as increasing a patient's self-esteem and confidence.
Patients in need of full mouth reconstruction or tooth restoration are invited to meet with Dr. Blake, trusted prosthodontist in Jupiter, FL, for a smile makeover consultation. Appointments can be scheduled by calling 561-296-3399.
About the Doctor
Dr. Roy C. Blake III is an experienced prosthodontist who has been offering personalized dental care to patients in Jupiter and West Palm Beach, Florida for over 30 years. Dr. Blake is a certified maxillofacial prosthodontist who offers specialized treatment in single and multiple dental implant placements and full mouth reconstructions, among other services. Dr. Blake and his entire team value attention to detail and understanding each patient's unique needs in order to offer a truly customized dental experience. To learn more about Dr. Blake or the services he offers, visit his website at http://www.royblakedds.com or call (561) 296-3399 to schedule a consultation.