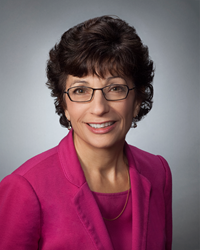 Austin, TX (PRWEB) January 25, 2017
Suzin Sciabarasi has joined vcfo Austin as an HR Practice Leader and Senior Human Resources Consultant. Having served in the HR industry for more than 25 years, Suzin is experienced in developing, leading and executing human resources strategies to build high performance teams and support business growth.
"Suzin brings a diversified skillset which will be a benefit to our clients," says Cristina Silingardi, Austin Managing Director. "Having served in executive, consultative and leadership positions throughout her career, she's worked with start-up, emerging and high-growth businesses in a variety of industry segments."
Suzin is well-adept in the areas of strategic planning, organizational development, employee engagement and retention, mergers and acquisitions, leadership development, compensation, benefits, and recruitment management and has worked in variety of industries, including technology, parcel distribution, e-commerce, consulting services, and call center management.
Prior to vcfo, Suzin served as a Principal to HumInt, LLC; the Vice President of Human Resources at Newgistics, Inc.; Founder and President of HR Austin; the Director of Human Resources, Worldwide Central Reservations Operations at ITT Sheraton Reservations Corporation; and a Personnel Officer at the North Carolina State University.
She received her bachelor's degree in Psychology from Appalachian State University and completed the Human Resource Management Certificate Program at The University of Texas at Austin. She is certified as an instructor for DDI's Leadership Development Program and has frequently been a speaker on the importance of a solid human capital strategy in building and growing highly successful companies. Suzin is also an active member of the Society for Human Resource Management (SHRM).
About vcfo
vcfo provides an integrated suite of finance, HR and recruiting support, including outsourcing and consulting solutions that improve operational performance and optimize productivity. Founded in 1996, vcfo pioneered the concept of the "Virtual CFO" with its original core offering of fractional or part-time CFO solutions. Over the past 21 years, we have worked with more than 3,500 clients, evolving our service offerings and geographical footprint to meet new industry and market needs expanding what we offer, the value we provide and the way we deliver it. At vcfo, our mission is to make your company stronger. For more information, visit http://www.vcfo.com.