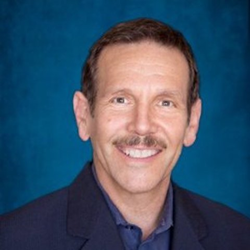 I am excited to use my Human Resources background and teaching experience to support THINK Together's employees and mission.
Santa Ana, California (PRWEB) January 05, 2017
Holtzman has more than 25 years of experience in the Human Resources field, and began his career as a mathematics instructor for the Tustin Unified School District in Orange County, California. Holtzman is an innovative leader and human resources business partner who has developed HR teams and created human capital programs aligned with business objectives for global medical devices, bio-pharmaceutical, renewable energy, and telecommunications manufacturing and services companies.
"I am excited to use my Human Resources background and teaching experience to support THINK Together's employees and mission, as well as work with a great team of people," says Holtzman.
Holtzman has strong experience with organizational design, leadership development, change management, talent acquisition, employee relations and engagement, M&A and compensation and benefits programs.
Holtzman follows THINK Together's former Chief People Officer, Beccie Dawson, who served at THINK Together for nearly seven years before retiring in January 2017.
"Marty brings a great background and a passion for people to the organization and will carry on the great work that Beccie has accomplished for THINK Together for the last seven years. Beccie is a true servant leader and I am so grateful for her service. Marty is going to be a wonderful addition to the THINK family," says Barth.
Holtzman is looking forward to learning about the inner-workings of THINK Together and the large amount of communities THINK Together serves.
"Enhancing THINK's Human Capital programs to support our employees and THINK Together's mission is very important to me," says Holtzman.
Holtzman grew up in West Los Angeles and earned his Bachelor's degree in Psychology and California State Teaching Credential from University of California, Irvine. Marty enjoys reading, hiking, chess, music and art.
###
THINK Together
THINK Together is a nonprofit organization collaborating with communities, parents, teachers, administrators and other stakeholders to help transform and galvanize the K-12 educational system, creating excellence and equity for all kids. THINK Together is California's largest provider of Expanded Learning Time programs. Through its affiliate, Principal's Exchange, THINK Together also provides research, professional development and consulting to underserved schools. Combined, THINK Together and Principal's Exchange serve over 130,000 students at 451 locations across 45 school districts from San Diego to San Mateo counties. Partnering with school administrators and teachers, THINK Together's dedicated team of more than 2,500 employees are helping students statewide reach their full potential. THINK is an acronym: Teaching, Helping, Inspiring & Nurturing Kids. For more information, call 888.485.THINK or visit THINKtogether.org or Facebook.com/THINKTogether.