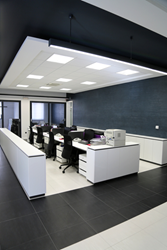 BCI is a great company and a Leader in the Commercial Cleaning Industry!
DALLAS, TX (PRWEB) January 04, 2017
BCI Janitorial™ recently announced that their services will now be available to an even broader customer base outside of the Houston, TX area. Headquartered in the Dallas-Fort Worth area, the company's announcement comes after finding success in cities like Plano, Arlington, Denton and within the city of Houston.
Over the past 25 years, the female owned business has become a leading Texas commercial cleaning company, offering services that range from janitorial duty to floor and carpet cleaning. From their initial opening in 1992, the company has remained family owned, with a strong focus on quality of service combined with efficiency.
One of the potential reasons for BCI Janitorial's high customer satisfaction rating is their integration of state-of-the-art technology into their business model. Their voice verification program and GPS trackers help keep tabs on their crew members at all times ensuring consistently unbeatable service. Additionally, strict procedural rules mean that team members never take short cuts when it comes to providing cleaning services.
Business owners across BCI's service areas have expressed utter satisfaction with the cleaning company's flawless work ethic, stating, "Our work environment has never looked better. Productivity is up and employees enjoy coming to work because the office is always impeccably clean and smells good." Studies show that a clean workplace contributes to improved physical health, a more positive mental outlook, and increased overall productivity.
About: BCI Janitorial™ is a Texas company that provides commercial office cleaning and janitorial services for area businesses. Clients can create a cleaning schedule that coordinates with their business hours, including weekends. Construction Cleanup and Day Porter services are also available. To learn more, visit them online at: http://bcijanitorial.com/.