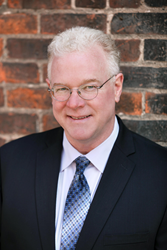 You know you are in an over-regulated industry when regulatory busybodies think they know better as to what your firm can handle in growth than the owners of the broker-dealer themselves.
Marine on St. Croix, Minnesota (PRWEB) January 05, 2017
Jon Henschen's most recent article featured December 20, 2016 on ThinkAdvisor, "Congress Got Schooled Once by a BD Owner; It Should Again," reviews Peter Schiff's testimony to Congress in 2011. He uses Schiff's opening remarks as the centerpiece of his article, which compels Congress to listen to the broker dealer community and its experience with the true impact of over-regulation in the industry.
Henschen begins with a "confession" that not only is he a fan of YouTube, but that he is also the "nerdy" type that watches speech footage from the likes of economists Milton Friedman as well as various financial services thought leaders. Schiff, the owner of BD Euro Pacific, Inc., a full service broker-dealer specializing in foreign markets and securities, has been characterized by Henschen as the Anthony Bourdaine of financial services because of his snarky New Yorker, no-holds-barred, dogmatic approach to regulation and the free market.
Back in 2006, Schiff was known for being vocal about his bearish views of the U.S. economy as he warned about an impending crash of real estate and financial markets, which earned him ridicule and mockery by numerous commentators on CNBC. An "onion of truth bombs" is the way Henschen describes Schiff's remarks to the House Government Oversight and Reform Committee's subcommittee on regulatory affair, commenting that his testimony reflected many of the thoughts and concerns that broker-dealer owners discuss in private but are afraid to say in public for fear of regulatory backlash.
In his opening remarks, which Henschen quotes directly, Schiff discusses the serious structural problems underlying the U.S. economy, stating that we cannot solve them until we understand them. One of the problems is spending, with Schiff arguing that, "…we have borrowed and spent our way into a gigantic ditch. We are not going to get out of the ditch by spending more. We have to reverse the mistakes of the past, not repeat them. Government stimulus will never grow this economy…" Schiff points to the housing bubble and the financial crisis of 2008 as two examples that were a consequence of Government stimulus.
Schiff's testimony also specifically addressed jobs, noting that his business could potentially grow its employee count significantly if not for government regulation. He discusses how business growth and jobs come from profit and capital, and the role government has in inhibiting the free market process.
In terms of regulations, Schiff asserts that, "There are all sorts of ways rules and regulations have inhibited my business, and in fact, it's so expensive having started my securities firm in 1996, that there is no way I could have started that firm today. I have an entire compliance department that costs me millions a year just to stay in business, just to comply with rules and regulations, and they're not doing anything to protect my customers."
After highlighting Schiff's comments, Henschen notes that the broker dealer's testimony still rings true four years later. He comments that Schiff brings up an interesting point regarding restrictions on growth that many advisors are not aware of, that regulators tell broker-dealers what the maximum number of advisors they can recruit in any given year. If a broker-dealer gets into regulatory hot water with FINRA, they will frequently use their growth allotment as a stick of discipline by cutting off their ability to add advisors.
Henschen observes that, as with regulation in general, the little guy is hurt the most. "If a broker-dealer is nearing its growth restriction in any given year, management will inform their lower producers that they need to find a new BD, which enables the broker-dealer to make room for larger producers wanting to join the firm. You know you are in an over-regulated industry when regulatory busybodies think they know better as to what your firm can handle in growth than the owners of the broker-dealer themselves," according to Henschen.
Henschen agrees with Schiff's comment on regulation doing nothing to protect his customers, stating "if regulation truly protected customers, we would have seen a sharp decline in FINRA fines. Instead, those numbers continue to increase."
In closing, Henschen remarks that, "As the new administration contemplates regulatory changes to the legacy they are inheriting, it would be apropos that input from broker-dealer owners will be included in the dialog. Nothing speaks more truth than entrepreneurs who have skin in the game."
Read the full article at: http://henschenassoc.com/congress-got-schooled-once-by-a-bd-owner-it-should-again/
Jon Henschen is President of Henschen & Associates, an independent broker-dealer recruiting firm located in Marine on St. Croix, Minnesota. With more than 20 years of industry experience, Jon is a staunch advocate for independent financial advisors, and is widely sought after by both reps and broker dealers for his expertise and advice on independent broker dealer topics. He is frequently published and quoted in a variety of industry publications, including ThinkAdvisor, Investment Advisor Magazine, Wealth Management Magazine, Financial Advisor IQ, Financial Advisor Magazine, Investment News and others.