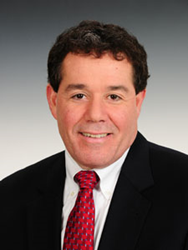 PHILADELPHIA (PRWEB) January 05, 2017
The Philadelphia intellectual property law firm of Panitch Schwarze Belisario & Nadel is proud to announce that partner Martin G. Belisario will continue to serve on the board of directors of the World Trade Center of Greater Philadelphia and will continue to serve as the organization's secretary.
The mission of the World Trade Center of Greater Philadelphia is to accelerate global business growth for companies in the region. Since 2002, the organization has assisted companies in generating more than $1.5 billion in increased export sales and has helped create nearly 20,000 jobs. To learn more, visit http://www.wtcphila.org.
Belisario practices intellectual property and technology law, including technology licensing, trademarks, copyrights, counseling and litigation, and representation before the U.S. Patent and Trademark Office and foreign patent offices. His patent practice focuses primarily on the mechanical arts, including transmissions, HVAC systems, small appliances, medical devices, software and electro/mechanical devices.
Belisario's experience encompasses a broad range of intellectual property and technology issues, including litigating disputes concerning validity and infringement of patents; providing opinions on patent infringement and validity; supervising the preparation and prosecution of both U.S. and foreign patents for large high-technology portfolios; and providing counsel on IP portfolio strategy, including protection options.
After earning a bachelor's degree in mechanical engineering from Drexel University, Belisario went on to earn his law degree from Widener University. Prior to joining Panitch Schwarze Belisario & Nadel LLP, he was a partner at Akin Gump Strauss Hauer & Feld, LLP and Panitch Schwarze Jacobs & Nadel, P.C. He began his career as a patent examiner with the United States Patent and Trademark Office.
About Panitch Schwarze Belisario & Nadel LLP – Panitch Schwarze Belisario & Nadel LLP is a boutique intellectual property law firm with offices in Philadelphia and Wilmington, Delaware. The firm's IP law practitioners provide strategic litigation, licensing and counseling service relating to patents, trademarks, copyrights and trade secrets, domain names and Internet issues domestically and internationally. The firm's long-standing relationships with a network of associates worldwide enable its attorneys and advisors to provide clients with global intellectual property advice and protection.
# # #