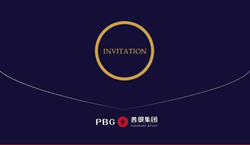 (PRWEB) January 05, 2017
Puercoin Group launched its "token" product called token tea – a tea trade bill by taking Pu'er Tibetan tea as its physical asset in June 2016. After the launch, Puercoin Group's popularity in the cryptocurrency industry skyrocketed. Recently, Puercoin Group introduced the concept of "standard system" and started promoting their universal system of digital currency named Puercoin. As the Puercoin Group has already made it big in the trade bill industry, the group has been able to branch out in several different corners of the world gradually. The wider the coverage area of Puercoin financial model is, the more beneficiaries the Group can create.
Puercoin Group is the wholly-owned subsidiary of Fenghui International Group. Puercoin Group has purchased the first set of tea for 1 billion Yuan kept as the standard system digital asset. Tibetan Tea collected by Fenghui International Group has been determined by the third-party tea standard storehouse and a third-party appraisal institution. The Tibetan tea is purchased as the sample to compile theoretical guideline of standard system digital currency namely "White Paper of Standard System Digital Currency" and form a block chain open source application framework for asset digitalization, and to build complete digital asset circulation system by focusing on standard system digital currency and forming block chain financial ecosystem.
On November 9, 2016, Puercoin Group published, "White Paper of Standard System Digital Currency" in HK. The white paper manifested the innovative combination and application of "standard system" and "block chain ecosystem." "Standard system" was manifested by taking specific "commodity combination" as the standard asset. As for the digital currency generated based on the anchorage of standard asset and encrypted digital assets, the standard system digital currency features stable value, distinct property right, public service and harmony & inclusiveness. It is further applicable as an exchange media with lots of digital assets and can facilitate digitalization of asset and token realization of digital assets. The standard system can also propel the construction of ecological system for digital assets under the environment of block chain.
The group will soon unveil its global strategy in Britain and America synchronously and reach strategic partnership over the two countries' supernodes to facilitate construction of global ecosystem for block chain application and digital asset and build bridge for the global clients to promote circulation and investment of digital assets.
Media link: https://youtu.be/Gcwn8u8LRsA