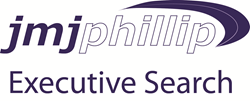 One interesting trend on this top 5 list is the tendency for people to back out of jobs due to relocation.
(PRWEB) January 05, 2017
JMJ Phillip Executive Search has released their Top 5 Executive Career mistakes of 2016. JMJ Phillip is one of the top boutique executive search firms  specializing in manufacturing, supply chain, engineering and technology.
Every year micro trends are spotted where commonalties are found during the executive search process. Some of the trends are regional but many are consistent globally.
"As a firm that specializes in executive searches across the manufacturing, supply chain, and technology industries, at JMJ Phillip, we are tuned into what is happening in the market. With the upturn in the market over the past 12 months, we are seeing more hiring demand, especially for the key strategic decision making positions. This has created a shift in the upper levels of manufacturing and industrial companies across the country. The one interesting trend on this top 5 list is the tendency for people to back out of jobs due to relocation in 2016 at the last minute. This is due to the abundance of opportunity throughout the country at the moment. There isn't as much of a need to relocate when open positions are available much closer to home," said Dennis Theodorou, Vice President of Operations.
With global events such as Brexit and the US Presidential Election out of the way, it seems 2017 will be an interesting but pivotal year. The Top 5 Executive Career Mistakes in 2017 may look a lot different than 2016's.
To read the full story visit Top Executive Career Mistakes to learn more.
About JMJ Phillip:
For more than a decade, JMJ Phillip has been recognized as the leading global manufacturing, supply chain, and technology executive search firm in North America with regional offices based in Detroit and Chicago. JMJ Phillip helps organizations grow and prosper by identifying (and helping clients retain) top performing talent. JMJ Phillip is a member of JMJ Phillip Holdings. With a proven history of more than 20 years of success catering to those in the Manufacturing, Retail & Hospitality, Financial, Life Sciences, Not-for-Profit, and Academic sectors. To learn more about JMJ Phillip and its services, visit http://jmjphillip.com/.