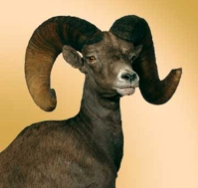 "The 2017 Sheep Show™ and Sheep Week™ in Reno will once again be the place to be for the mountain hunter and conservationist," Gray Thornton, President & CEO Wild Sheep Foundation
Reno, NV (PRWEB) January 05, 2017
The Wild Sheep Foundation (WSF) Convention and Sporting Expo, The Sheep Show™, will hold its 40th conservation and mountain hunting convention at the Reno-Sparks Convention Center and Peppermill Resort Spa & Casino January 19-21, 2017.
WSF's Sheep Show™ is the largest conservation and mountain hunting convention in the U.S., and features hundreds of exhibitors, entertainers and educational events, as well as online and silent auctions. The auctions at the event offer more than $6 million in hunts, trips, art, firearms and equipment, as well as more special conservation permits than any other convention or wildlife show.
"The 2017 Sheep Show™ and Sheep Week™ in Reno will once again be the place to be for the mountain hunter and conservationist," said WSF President and CEO Gray N. Thornton. "It is the summit of the hunting and conservation shows with something for the entire family. We'll have more exhibits than ever before, as well as informative free seminars for men and women, a wildlife conservation and adventure experience for youth, silent auctions, raffles for sheep and other hunts and gear. We feel they really are the best conservation auctions in the land."
Through convention success and member donations, the WSF directed more than $4.6 million last year to wild sheep conservation and other mission programs. "In just the last three years, we've directed more than $13.4 million to conservation programs that benefit wild sheep populations and habitat throughout North America and around the globe."
Thornton said pre-registered attendance for the 2017 convention is currently up by 10 per cent and up 50 per cent over last year on some events. Sponsorships from industry partners are also up 50 per cent over the record-breaking totals for last year's event.
"WSF considers Reno as our home for this event as it attracts people from all across the country and all over the world," said Thornton. "We expect more than 10,000 wild sheep conservationists to attend the 2017 event."
With the support of auction bidders, attendees, exhibitors, sponsors and donors, the WSF expects to raise more than $6 million in gross revenue to help wild sheep and other wildlife across North America and around the globe. For a complete listing of the special sheep and other permits offered, visit http://www.wildsheepfoundation.org.
The three-day convention and expo is open to the public, Thursday through Saturday, Jan. 19-21 at the Reno-Sparks Convention Center. Show hours are 10 a.m.-5 p.m. Thursday, 10 a.m.-5 p.m. Friday and 9 a.m.-5 p.m. Saturday. Daily admission is $15 with $5 off coupons available at Cabela's, Scheels, Scolari's Food and Drug, Mark Fore & Strike, and Sportsman's Warehouse stores. Discount tickets are also available at Bass Pro Shops in Sacramento, Honey Lake Firearms in Susanville and Sportsman's Warehouse in Fresno. Paid attendees are entered daily for floor credit drawings from $1,000-$5,000. Free seminars from experts on mountain hunting in North America, Europe, and Asia will also cover topics from bow hunting to travel and equipment.
The WSF Convention Official Sponsor is Sitka Gear. Visit http://www.wildsheepfoundation.org/convention/sponsors for more sponsors and information.
For a full schedule of events, information on hotel discounts at the Reno Peppermill Resort Spa Casino and the Atlantis Casino Resort Spa, or to join as a member with the WSF and the conservation and education programs, please visit http://www.wildsheepfoundation.org, contact 800-OK-FNAWS (800-653-6297), email info@wildsheepfoundation.org or visit Facebook.com/wildsheepfoundation. Online registration is available through Jan. 11. Contact WSF at (406) 404-8750 to register after Jan. 11 or visit the Expo Registration Deck at the convention site after Jan. 17.
###
The Wild Sheep Foundation, formerly the Foundation for North American Wild Sheep, was founded in 1977 by wild sheep conservationists and enthusiasts. WSF's Mission is to enhance wild sheep populations, promote professional wildlife management, and educate the public and youth on sustainable use and the conservation benefits of hunting while promoting the interests of the hunter and all stakeholders. With a membership of more than 6,000 worldwide and a Chapter and Affiliate network in North America and Europe, WSF is the premier advocate for wild sheep, other mountain wildlife, their habitats and their conservation. Since forming in 1977, the Wild Sheep Foundation and its chapters and affiliates have raised and expended more than $110 million on conservation, education and conservation advocacy programs in North America, Europe and Asia towards its purpose to "Put and Keep Wild Sheep On the Mountain"™. These and other efforts have resulted in a three-fold increase in bighorn sheep populations in North America from their historic 1950-60s lows of 25,000 to 85,000 today. WSF, its Chapters, Affiliates and agency partners are also working together to ensure thinhorn sheep thrive in their northern mountain realms for generations to enjoy.