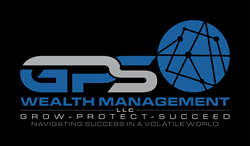 The invitation is a testament to the quality of my team at GPS.
Plymouth, MN (PRWEB) January 05, 2017
Barron's is proud to offer this intimate and invitation-only event, where the nation's top independent financial advisors gather for an exclusive chance to share ideas, grow professionally, and network amongst their peers.
The Barron's Top Independent Advisors Summit provides highly detailed and thought-provoking perspectives from top advisors on managing investments, clients and practices. Much of the content is delivered by members of Barron's Top Independent Advisors, making this conference an extraordinary opportunity to share thoughts with peers and hear what is on the minds of leading practitioners in the industry as they move forward in the ever-changing market.
"I am looking forward to spending time with the nation's top advisors, analysts, economists and financial product sponsors and learning from the nation's best advisors and minds.", said Jim Goodland, the President of GPS Wealth Management, LLC. "The invitation is a testament to the quality of my team at GPS."
GPS is a leading independent wealth management firm located in Plymouth, Minnesota. With an in-house team of over 20 professionals GPS specializes in investment planning with a strict discipline in planning for their clients' success as well as estate, tax, insurance and business planning. More can be found at http://www.gpswealthmn.com
Investment Advisory services are offered through Spire Wealth Management, LLC a Federally Registered Investment Advisor. Securities are offered through an affiliated company, Spire Securities, LLC a FINRA member broker/dealer and member of SIPC.