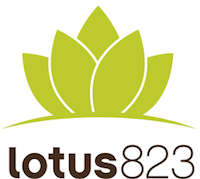 EATONTOWN, N.J. (PRWEB) January 05, 2017
lotus823, an integrated marketing communications agency based in Eatontown, N.J., today announced the acquisition of Rachel Litner Associates (RLA), a culinary, housewares and lifestyle public relations firm headquartered in Livingston, N.J. Since its founding in 2010, lotus823 has operated mainly in the consumer electronics, technology and health & wellness spaces, and this acquisition will provide significant access to and expertise in adjacent industries. Three RLA team members will make the transition, with lotus823 naming RLA Founder and President, Rachel Litner, as Chief Strategy Officer; RLA's Vice President, Dan Kulp, as VP of lotus823; and Blair Hunter Grant as Senior Account Manager (a title she will share with three existing lotus823 employees).
This acquisition reinforces the leadership position of both companies and will considerably strengthen the services they are able to provide. The depth of resources available to clients will be significantly enhanced by combining the digital, social and SEO prowess of lotus823 with the more than 20 years of public relations expertise of RLA. The acquisition is being executed in a seamless manner so as not to disrupt current client relationships.
David Hernandez, Co-Founder and Managing Partner of lotus823, said, "We are thrilled to be bringing RLA into the lotus823 family, as our two companies share a significant synergy that will propel all of us to a new level of business acumen. I have personally worked with RLA for several years on various projects, and am confident that by combining our teams we will be able to offer an unprecedented level of service to both existing and new clients."
"Joining forces with lotus823 is an incredibly exciting new chapter for RLA, and one that creates a robust growth opportunity for both our companies," said Rachel Litner, Founder and President of Rachel Litner Associates. "Shared business values, corporate culture and a vision for growth are the cornerstones of this partnership, and I am proud to unite RLA's decades of passion and dedication with lotus823's digital savvy and outstanding team of professionals."
This acquisition is effective immediately, and all RLA clients have been incorporated into lotus823's existing portfolio. Davis & Gilbert LLP, The Stevens Group and Fox Rothschild LLP played an active role in providing counsel to the two parties.
About lotus823
lotus823 is an integrated marketing communications agency dedicated to helping brands increase their visibility and engage their audiences through content marketing, experiential events, multicultural marketing, public relations, and social media services. Headquartered in New Jersey, and serving B2B and B2C companies nationwide in industries spanning consumer electronics, food and beverage, health and wellness, technology, and more, lotus823 develops and executes customized marketing strategies utilizing an integrated, results oriented approach. Visit http://www.lotus823.com for more information.
Connect with lotus823 on Twitter at http://twitter.com/lotus823 and Facebook at http://www.facebook.com/lotus823.
About Rachel Litner Associates
Rachel Litner Associates (RLA) specializes in branding concepts and public relations strategies for the home, food & beverage and lifestyle industries, having worked with nationally recognized chefs such as Jacques Pepin, Lidia Bastianich and Eric Ripert. Leading companies like Cuisinart, Tovolo and Vista Alegre have relied on RLA for years for the company's public relations expertise and proven track record.
The company's trusted relationships with leading media outlets across all platforms have resulted in significant coverage for clients in print, broadcast, digital, and social mediums. Other core services include product launches and campaigns, special events and content creation. RLA is also actively involved in key industry trade shows, including the International Home + Housewares Show, NY NOW, the New York Tabletop Shows, and more.