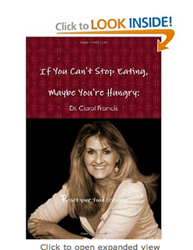 Take charge of your well-being and find out if thyroid complications are holding you back from feeling great, thinking clearly and losing that unwanted weight.
Torrance, CA (PRWEB) January 18, 2017
Join the discussion on Dr. Carol Francis Talk Radio re-releasing today the power discussion of thyroid dysfunctions (brain fog, depression, persistent weight gain) and how Dr. Gil Kajiki's protocol helps. So, feeling sluggish? Not up to par? Thyroid could be the culprit, but standard tests may not detect it--hear what a leading expert has to say. Dr. Gil Kajiki, Founder of Worldwide Treatment Center, The Valley Thyroid Institute, offers new hope and answers. His "The Thyroid Mystery Solved" DVD explains why so many lingering illnesses and conditions persist--matters that can be treated when the right thyroid tests are administered.
Dr. Gil Kajiki, the nation's leading expert in non-drug treatment for hypothyroidism, low thyroid and Hashimoto's disease, and founder of the Valley Thyroid Institute, a worldwide treatment center at valleythyroidinstitute.com, says that many unexplained illnesses and conditions can be effectively treated when the right tests are applied.
Dr. Carol Francis, Clinical Psychologist, Nutritional Consultant and Holistic Health Practitioner, works with patients suffering from depression, lethargy, relentless weight gain, lowered motivation, edginess, easy irritability, or odd feelings of anxiety that also feel weakening and unrelated to stressors. She discovered that her Los Angeles and South Bay Beach cities clients with these symptoms often suffered hidden thyroid complications typically underdiagnosed by GP or Endocrinologist or Psychiatrists. "The importance of Dr. Gil Kajiki's findings and treatments cannot be underrated as so many women and men need simple treatments to change everything in their life related to thyroid hormonal complications." (DrCarolFrancis.com, 310-543-1824.)