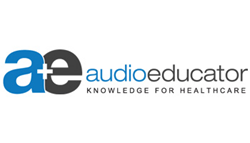 Using OON care might increase since insurers are getting adopted to using narrow networks in order to reduce healthcare costs
Durham, NC (PRWEB) January 05, 2017
AudioEducator will host a Live Audio Conference presented by noted expert Thomas J. Force, Esq., titled "Nuts and Bolts of Out-of-Network Revenue Recovery" on Thursday, January 12, 2017. This Conference will provide an overview of the best practices for an OON provider for proper reimbursements and successful appeals.
Out of Network Medical (OON) Providers have been facing substantial obstacles in order to get proper reimbursements from Health Plan Administrators. In order to increase the chances of getting paid accurately, it is important that best practices are implemented before, during, and after providing services. Once prepared, there should be awareness of how to appeal claims timely and to the proper authority.
An OON provider cannot possibly obtain proper reimbursement and be compliant in the current climate without implementing best practices to ensure maximum payments and greater likelihood of success for appeals. Failure to implement the necessary policies and take proper steps will severely limit an Out of Network provider's ability to contest denied and under-reimbursed claims.
In the live audio conference, Thomas J. Force, Esq. will discuss the issues that OON providers face when they have to deal with Health Plans. He will provide an analysis of the OON Reimbursement/Charge Analysis. He will also list the patient forms and disclosures that are essential to appeals and fraud audit defense. Further, the audio conference will discuss the techniques to appeal denied, under reimbursed claims, and to write an effective appeal letter/objection letter to audit. Additionally, the session will provide an overview of ERISA protection and the obligations of plan administrators and will discuss the current best practices to deal with the OON claims.
For more information visit: https://www.AudioEducator.com/healthcare-compliance-and-hipaa/out-of-network-medical-practice.html
About Audioducator
AudioEducator is the country's leading source of knowledge and training for professionals in Medical Coding and Billing. Our healthcare conferences and webinars are conducted by nationally renowned experts, consultants and legal experts who provide a fresh perspective on healthcare issues and trends. AudioEducator offers important updates, regulatory knowledge and com information on the latest coding and billing news in various medical specialties. It has provided thousands of healthcare professionals the opportunity to get answers to their most complex questions directly from experts. To know more visit: http://www.AudioEducator.com/