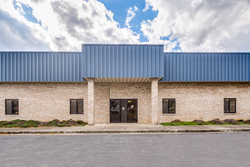 "This is one of the few stand-alone buildings with outside storage in the market". JP Matan, Director of Leasing
Frederick, MD (PRWEB) January 05, 2017
Matan Companies, one of the region's premier commercial real estate and development firms, announced today that it has purchased a stand-alone warehouse building in Frederick, Maryland. Conveniently located near I-70 in Industrial Center East, their newest acquisition offers excellent warehouse, office and show room space.
According to JP Matan, Director of Leasing for the Matan Companies, "This is one of the few stand-alone buildings with outside storage in the market."
Prior to settlement Matan Companies signed a lease with Stulz Air Technology Systems, Inc. to occupy the entire building commencing in mid January.
About Matan Companies
Matan Companies, headquartered in Frederick, Maryland, is a trusted investment manager, owner, developer and operator of industrial, office, retail and multifamily real estate. Founded over 40 years ago on the principle of providing a comprehensive, full service, hands on approach, the firms' focus is on strategic investment, development and management in opportunistic suburban markets. Since inception, the company has directed and invested over $2 billion in real estate transactions in the greater Washington, D.C. metropolitan area. Matan's current portfolio consists of 6 million square feet of industrial and office assets, and 4 million square feet in the development pipeline. In addition, the company has a multifamily portfolio and pipeline consisting of over 1,300 units across multiple markets. For additional information about the Matan Companies, please visit http://www.mataninc.com.