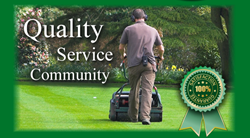 Excellent work for a very reasonable price! These people are fantastic in their service and I love the fact that a portion of my money goes to help local college kids!
NORTH DALLAS, TX (PRWEB) January 05, 2017
With two decades of experience under their belt, local company College Fund Landscaping knows a thing or two about what Texas homeowners want when it comes to lawn care. Providing customers with a wide range of services that range from basic mowing and edging all the way to comprehensive landscaping and stonework, North Texas lawns have been looking better and better since the company's inception in 1996.
Company owner, Matt Davis, helped pay for his own college tuition by performing routine lawn care and professional landscaping jobs when he wasn't in class. After receiving his bachelor's degree in business administration, Mr. Davis followed his passion for lawn care and garden design and dove headfirst into entrepreneurship by launching his own landscaping company.
Recognizing the continually rising costs associated with attending college, Mr. Davis aptly named his company College Fund Landscaping. As his earnings from yard work and landscaping helped him achieve his college degree, he decided to pay it forward by making regular contributions to local scholarship programs. In doing so, College Fund Landscaping gives local Texas students the chance to realize their dreams of earning a college degree.
Servicing homeowners in and around the Dallas-Fort Worth area, customer testimonials are nothing short of stupendous when it comes to company performance. Common accolades include appreciation of the company's reliability, affordable pricing and quality of service. Additionally, kudos from the University of North Texas included this commendation, "Thank you for your recent pledge supporting the College of Business. Your ongoing generosity allows us to offer support to students participating in the Murphy Center for Entrepreneurship."
About: College Fund Landscaping is located in Allen, Texas, where they provide complete landscaping and lawn care services to residents across the North Dallas/Plano area while contributing to higher education scholarship programs. To learn more, visit them on the web at http://www.collegefundlandscaping.com.