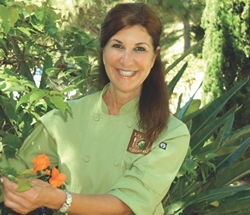 SAN DIEGO, CALIF. (PRWEB) January 05, 2017
Lajollacooks4u is excited to announce that it's claimed the number one spot in the La Jolla Food & Drink category on Trip Advisor. This is due in no small part to its steady flow of positive reviews on the popular travel site. To date, Lajollacooks4u has received 232 reviews, with 99% of them being "excellent."
Recent reviews call the popular team building and cooking events company a "fun family bonding experience," an "excellent foodie getaway" and an "amazing team building event." These sentiments have not only led the way to Lajollacooks4u winning a 2015 and 2016 Certificate of Excellence, but they've also enabled the company to achieve monumental growth in the nine years it's been in business.
"People are looking for a place they can trust, so when the TripAdvisor traveler community says a place is good, that is what influences them," said Owner and Founder Jodi Abel. Lajollacooks4u's customers come from all over the world, but Abel believes travelers are attracted because they see the positive reviews on TripAdvisor.
She added, "Our TripAdvisor listing has been fundamental to our success. Without it, we would not be where we are today."
About Lajollacooks4u:
Lajollacooks4u, founded in 2008, provides an ideal activity for corporate team building, couples and any foodie looking for a unique cooking and culinary experience in a magnificent setting overlooking the Pacific Ocean. Based in La Jolla, a suburb of San Diego, CA, Lajollacooks4u has enjoyed record growth since its inception and has been ranked as one of the area's top attractions on the popular travel review site, Trip Advisor. In November 2015, Chef Jodi Abel also released her cookbook, Lajollacooks4u: California Cuisine, an accumulation of the favorite recipes her guests have been raving about. For more information about her cooking events, as well as her cookbook, please contact jodi(at)lajollacooks4u(dot)com or visit http://www.lajollacooks4u.com.