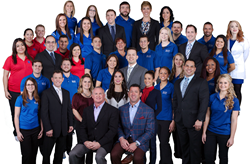 The team at Core has helped me recover from my injury, become stronger, and get back to what I love – Running! Thank you Core Physical Medicine. You are awesome!
KELLER, TEXAS (PRWEB) January 07, 2017
Texas company Core Physical Medicine now has five locations in the Dallas-Fort Worth area. The recent move to add another location in Keller, TX sees the company expanding its service area further westward. This will, in turn, provide more convenient access to physical therapy to those who need it in the Fort Worth region of Texas.
Core Physical Medicine's multidisciplinary approach to rehabilitation is constantly monitored by licensed physicians at all of their locations, ensuring accurate and safe treatment programs. All patients, including those seen at the new Keller, TX location, have access to a team of on-call specialists who provide expedited and expert opinions on a variety of injuries, illnesses and disabilities.
Along with traditional physical therapy exercise and manipulation, Core Physical Medicine offers state-of-the-art Deep Tissue Laser Therapy treatments. This innovative laser treatment alters the condition of damaged tissue by stimulating cellular metabolism. Physical therapy experts agree that the healing process is accelerated when this type of laser therapy is utilized.
At their Keller location, Core Physical Medicine will also continue to offer non-surgical healing care in the form of chiropractic adjustment and spinal decompression techniques. An official Open House event at the Keller location is in its planning stages and more information will be announced as we receive it.
About: Core Physical Medicine's company motto is all about helping people live a healthier life. Their goal as a physical therapy center is to improve the quality of living for all of their patients beyond the absence of pain. They work to help patients regain strength in order to live life to the fullest and to participate in life's events. To learn more, visit their website at: http://corephysicalmedicine.com/.