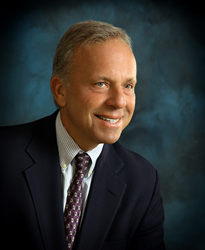 Palmyra, Wisconsin (PRWEB) January 09, 2017
Standard Process Inc., manufacturer of whole food nutrient solutions for the healthcare professional market, announced today the hire of John P. Troup, PhD, to be its Vice President, Clinical Science, Education & Innovation. In this newly created position, Dr. Troup will be responsible for providing leadership and direction for new product development and scientific validation of products and practices and significant education advances for clinicians and patients.
"We are thrilled to have John Troup join Standard Process," says Charles DuBois, CEO of Standard Process. "Dr. Troup's excitement about our whole food approach, our commitment to organic farming, his appreciation for the legacy of Dr. Royal Lee, his expertise and experience in clinical education, and his foremost commitment to serving patients makes him the ideal person for this new and expansive role at Standard Process."
Dr. Troup, whose prior position was Chief Science Officer and President Metaproteomics Research Division at Metagenics, Inc., is an internationally recognized leader in the field of nutrition science, health, and wellness. He has more than 20 years of experience in the strategic development and launch of science-supported products and education for practitioners and their patients. He brings to Standard Process a successful track record of innovation for growing product, brand and company revenues, and geographic growth.
"I joined Standard Process because it represents the future of nutrition," says Dr. Troup. "My paradigm in health care and nutrition has really changed over the years. Sometimes it takes a while for science to catch up with empirical evidence and empirical observation. The great practitioners of our time in healthcare and medicine understood the patient intuitively, and could work with them by listening to what their issues were and understanding the underlying causes of issues and factors."
Dr. Troup's education in biology, human metabolism & bioenergetics, and his research, development, and product innovation experience is well-aligned with the legacy of Dr. Royal Lee, the founder of Standard Process.
"Like Dr. Lee who devoted his life creating solutions to counter nutritional deficiencies caused by industrialized food production and refined, processed foods, Dr. Troup is dedicated to discoveries to improve health through nutritional therapies," says Mr. DuBois.
"Across the nutrition industry, there have been less than a handful of visionaries who have been advocates of a whole-food approach to nutrition and health," says Dr. Troup. "Dr. Royal Lee is one of them. His legacy and heritage helps us define and stay on course with the future, and that presents a powerful opportunity."
There were many reasons why Dr. Troup agreed to join Standard Process: the company's commitment to quality and vertical integration, its commitment to holism and the care of patients, its commitment to advancing clinical practice through education programs, and its heritage of innovation as a driver for clinical success. He was also drawn to the fact that Standard Process is a family-owned business.
"Being a family-owned business demonstrates to me that the strong passion and commitment to patient and practitioner still flourishes," says Dr. Troup. "In the sterile world of corporate-owned, corporate-driven companies, where profit is a primary motive, this commitment is harder to nourish. That is really the important advantage and differentiation for Standard Process that excites me. Ultimately, it shows the practitioner what is really important, and it's the patient and the practitioner."
Dr. Troup has also worked as Vice President for Pfizer's Nutrition Business Unit, President and CEO of HealthSpan Solutions' Danone Medical Nutrition Strategic Initiative, Vice President of Unilever's Nutrition Discovery and New Technologies, Novartis Medical Nutrition, General Nutrition, and Director of Sports Medicine & Science at the United States Swimming at the U.S. Olympic Training Center.
Dr. Troup received his PhD in Nutrition Science and Metabolism from Marquette University, Milwaukee, Wisconsin (where Dr. Lee also received his DDS). An avid fitness enthusiast, Dr. Troup is married with two daughters.
About Standard Process Inc.
Standard Process is the visionary leader in whole food nutrient solutions. Based in Palmyra, Wisconsin, Standard Process offers more than 300 high-quality supplements made with whole food and other ingredients through three product lines:

Standard Process
Standard Process Veterinary Formulas
MediHerb herbal supplements
The products are available exclusively through health care professionals, including chiropractors, acupuncturists, medical doctors and veterinarians.
Dedicated to the whole food philosophy of founder Dr. Royal Lee, Standard Process' goal is to ensure its nutritional supplements deliver complex nutrients as nature intended. To accomplish this, Standard Process grows the majority of its raw plant ingredients on company-owned certified organic farmland. Using state-of-the-art manufacturing processes to retain vital nutrients within each ingredient, Standard Process manufactures its supplements in its certified organic manufacturing facility. Standard Process employs high quality control standards and follows the Food and Drug Administration's current good manufacturing practices.
Standard Process also owns two subsidiaries, Cultivate by Standard Process TM and Lee Engineering. Both offer unique wellness solutions. Cultivate delivers scalable wellness programs to businesses, using on-site chiropractic as a central component of the program, to impact individual employee and overall company health. Lee Engineering's Royal Lee OrganicsTM offers Intelligent Healthful Living™ solutions for home flour milling.
Standard Process employs over 370 people and has been in business since 1929. The company is recognized as a distinguished leader and innovator in workplace wellness and an exemplary environmental steward. It is a recipient of the Platinum Well Workplace Award from the Wellness Councils of America and a Tier 1 participant in the Wisconsin Department of Natural Resources Green Tier program, which recognizes companies with strong environmental-compliance records. For additional information about Standard Process, visit standardprocess.com.
###