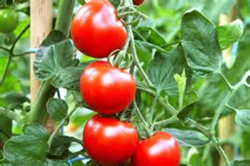 HOD Agri and Turf Feeding Systems are Growing Food in the Kuwait Desert
Houston, Texas (PRWEB) January 06, 2017
Kuwait is best known for its oil production, but Turf Feeding Systems, a Houston fertigation company is supplying House of Development for Agricultural Contracting Company (HOD), special fertigation systems for their new high yield farm and hydroponic greenhouse complex in the Abdali agriculture region of Kuwait.
Michael Chaplinsky, president of Turf Feeding Systems explains, "HOD is the agriculture leader in Kuwait, focused on all types of agriculture and livestock products and services. They are near completing a new 40 hectare farm with high yield field crops and hydroponic greenhouses and have purchased our special fertigation systems for the farm and greenhouses."
We have worked with HOD for the last two years, and I am impressed with the vision and innovation of Tarek Hanafy, the company project manager/agronomist. Tarek designed and built the most efficient and productive high yield farm in Kuwait and we are glad to be part of the project."
Chaplinsky continues, "Tarek Hanafyhas an outstanding background of both engineering and agronomy and has helped HOD become the leader in food production technologies in Kuwait. He has built and installed our fertigation systems on many high yield farms and greenhouses across Kuwait."
Tarek Hanafy, HOD ProjectManager states, "Food production is very important in Kuwait, and Turf Feeding Systems is a very good company to work with and is our strategic partner in growing food. We are now working together to improve water quality and reduce sodium problems for growers."
Chaplinsky concludes, "I have worked on fertigation projects around the world for the last 25 years and Tarek Hanafy is the best project manager I have ever worked with and HOD is our best overseas distributor/partner."
Bio:
Michael Chaplinsky – President / Founder Turf Feeding Systems
mc(at)turffeeding(dot)com +1 713-849-9040 - Houston, Texas
Turf Feeding Systems - Houston Texas – USA - The world leader in packaged fertigation systems (fertilizer injection into irrigation) for golf, sports fields, landscapes, resorts and agriculture.
Mr. Chaplinsky has worked for over 30 years implementing water efficiency and sustainability into all types of irrigated projects around the world. He speaks at many conferences and lectures on sustainable soils, landscapes, golf and agriculture.
Mr. Chaplinsky has worked with the top scientists and engineers on project that include construction, revegitation, bio-remdiation and beach erosion. He brings technologies and practices together to promote plant and soil health, and create the values and benefits of sustainability.