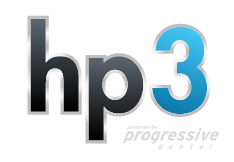 Key Biscayne, FL (PRWEB) January 05, 2017
Course I of the HP3 (High-Performance Periodontal-Practice) program will be held at the Pankey Institute's cutting-edge facility in Key Biscayne, Florida on January 6-7, 2017. Dr. Gregory Toback began sharing periodontal practice growth concepts in 2010, however, this year he has partnered with Bart Knellinger, CEO and founder of Progressive Dental, to provide innovative and effective techniques to assist periodontists aiming to develop a thriving practice.
As a private practitioner and practice owner, Dr. Toback understands that providing clinical excellence to his patients must be balanced with running a business. With the ever-changing dental market, clinicians are experiencing modern, unique challenges every day. Seeing a need for guidance, Dr. Toback crafted a formula for a high-performing periodontal practice and has unveiled this strategy in a 12-month, hands-on program called HP3.
This year, Dr. Toback is partnering with Bart Knellinger and Progressive Dental, a leading dental marketing and consulting firm headquartered in Clearwater, FL to offer the latest effective consulting strategies. Knellinger, CEO of Progressive Dental, is also a respected entrepreneur, keynote speaker and founder of the Catalyst practice growth continuing education (CE) course.
The first step of the HP3 program consists of an in-office observation with a Senior Practice Consultant from Progressive Dental. Next, practices will attend the first of three courses located at the Pankey Institute; each course offers 16 AGD PACE and ADA CERP approved CE credits. Creating a baseline to streamline management and maximize efficiency, Course I will cover an introduction to measuring practice success, developing attainable goals and acquiring new patients.
More information on the HP3 program can be found at http://www.hp3mentoring.com. Those interested in learning more about Dr. Toback may visit his practice website at http://www.shorelineperio.com. Staying on the forefront of dental marketing, advertising and consulting for clinicians, including periodontists,Progressive Dental offers personalized dental marketing consultations; to schedule a complimentary consultation call 727-286-6211.
About the Company
Progressive Dental (PD) is a one-stop consulting firm specializing in marketing and promoting dental professionals through individualized marketing campaigns, practice development, continuing education, advertising and more. PD has become one of the fastest growing companies in the industry, due to constant innovation, growth and long-term client retention, and ranked on the Inc. 5000's list of fastest growing private companies in America in 2016, and on the Inc. 500's list in 2014 and 2015. The company has partnered with some of the largest dental organizations in the country, and continues to offer its full-range of services to dental clinicians around the world. For more information about Progressive Dental please visit the website at http://www.progressivedental.com or call (727) 286-6211 to schedule a complimentary dental marketing consultation.