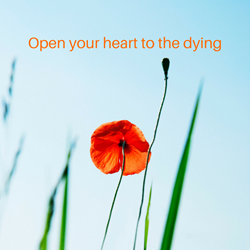 End of Life Doulas are bringing deeper meaning and greater comfort to the dying.
Santa Barbara, California (PRWEB) January 06, 2017
California is one of the leading geographical areas interested in a new profession that is emerging in end of life care. Requests for training for end of life doulas is bringing The International End of Life Doula Association to Santa Barbara, February 10 - 12, 2017.
The International End of Life Doula Association (INELDA) continues to receive daily inquires from families seeking this service. Based on this emergent movement, and demand, the number of end of life doula trainings scheduled by INELDA has doubled for 2017. INELDA will be conducting twelve trainings this year and two will be in California. The total number of trainings has doubled from 2016, based on the success of last year.
INELDA has received numerous requests for program development within hospices. The success of several ongoing programs is prompting the demand. Hospice clients are requesting this service, both privately and within facilities.
In 2016 INELDA developed the first program at a hospital in the United States and anticipates the medical community to address this success. With the conversation emerging within the medical community regarding Palliative Care at the end of life. Recent books, such as Being Mortal, by Atul Gawande has garnered attention within the medical field.
The International End of Life Association is a nonprofit 501(c)(3) organization created to develop end of life doula programs in hospices, hospitals and within home care organizations. They are also the leading educators of individual end of life doulas and have a certification program which is setting the standard for excellence.