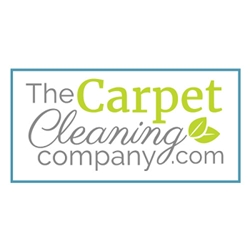 Zach is just going to be an incredible asset
Dawsonville, Georgia (PRWEB) February 20, 2017
The Carpet Cleaning Company is proud to welcome Zach Frederick as a new Managing North Georgia Partner. In addition to managing corporate and residential cleaning operations, Frederic will be responsible for managing all North Georgia operations for the growing company.
"Zach is just going to be an incredible asset to The Carpet Cleaning Company's team," says Britney Wright, Director of Marketing. "He's a huge people person and makes all our clients feel so comfortable." Frederick's new post will handle The Carpet Cleaning Company's outreach in areas such as Dawsonville, Cumming, and Dahlonega, GA.
In addition to a passion for antique furniture, Zach Frederick is a father to three, an avid fisherman, and dog-lover. He explains, "I've got kids and a big dog named Bella!" says Frederick, "so I know as well as anyone what heavy wear and tear can do to a carpet over time." Frederick and his family live in Dahlonega, although he will be traveling throughout North Georgia to manage clients and opportunities.
"I really love how much emphasis The Carpet Cleaning Company puts on cleaning products that are safe for the home," says Frederick. "It's a people-first kind of company, and that's important to me. We're not done until our clients are 100% satisfied, and I think that's the way it should be."
The Carpet Cleaning company offers both commercial and residential carpet cleaning services. From pet stains and odor removal to tile and hardwood cleaning, the company provides Georgia residents a full array of interior cleaning services at affordable prices.
The Carpet Cleaning Company is doing things differently. From unprecedented satisfaction guarantees to absolutely free test-spot cleaning, the brand is quickly becoming one of the leading names in floor cleaning in Northeast Georgia and beyond.
For more information on The Carpet Cleaning Company's service offerings, hours, or pricing, contact them directly at 470-505-8557 or visit their website at http://www.TheCarpetCleaningCompany.com.