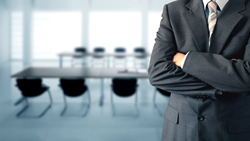 (PRWEB) January 25, 2017
Court reporter Ginger Baze of Steno Services LLC is active with providing court reporting services all across Oklahoma, and 2016 has given rise to a surge in requests for remote depositions. It's a trend she expects to see continuing to grow over 2017 due to the convenience and outstanding technology that supports depositions being conducted seamlessly.
Although legal proceedings certainly adhere to age-old traditions and rules, it seems that Lady Justice is even adapting to technological offerings that allow depositions to be conducted with individuals in different locations thanks to remote depositions. As technology in the field has improved and allowed for depositions to be held with stakeholders in various offices or conference rooms, this has cut down on the need for travel and the hassle typically associated with scheduling a deposition out of town.
As a court reporter, Baze says, she is increasingly being incorporated into depositions from afar. Remote deposition software allows attorneys to attend their next deposition from the comfort of their own office or home with video conferencing capability. Baze works with LiveLitigation.com, a streaming video conference solution that provides remote viewing of realtime text as it is being transcribed by the court reporter. This allows the reporter to listen to and transcribe live testimony at the same time with less costs and time dedicated to travel. With fewer geographic limitations, depositions are now easier to manage than ever.
According to Baze, this option appeals to more attorneys because of the potential to increase their billable hours and make use of a comprehensive solution that still maintains accuracy as the cornerstone of the deposition experience. The inconvenience of travel is removed entirely from the equation without losing any of the other benefits of a traditionally-scheduled deposition.
The service used by Steno Services LLC is 100% web-based, avoiding any software being downloaded. Applications to use the service are available for phones and tablets, but it also works on all Macs and PCs. With private group chat, those involved in the deposition can even share notes or questions as the deposition unfolds. The software additionally provides the opportunity to highlight and markup text, view and share documents, and the ability to export the transcript or the highlight report to any realtime viewer. All of these elements are housed within a secure online interface.
Remote depositions are just one type of service offered by Steno Services LLC. The company has been a leader in providing court reporting across Oklahoma. To learn more about their services, visit https://courtreporterok.com.