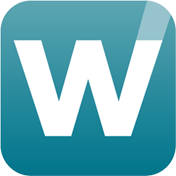 Copenhagen & London (PRWEB) January 07, 2017
Andrew will be focused on helping agencies achieve significant margin improvement through deploying our modern 100% web based software solution, which helps to solve some of the key issues facing the marcom industry today.
For over 20 years Andrew has been working with major network groups such as WPP, IPG, Publicis and Omnicom and has assisted hundreds of clients with improving their bottom-line, advising agencies and networks on their system selection, from finance & accounting to job management, up to fully integrated ERP installs, planning and forecasting solutions to global CPM and financial consolidations.
Global COO René Praestholm stated "getting Andrew on-board to manage the network and large independent businesses in the major hubs of London, UK & Dublin, Ireland is a massive step towards WorkBooks global aspirations. Andrew brings with him so much knowledge and experience from within the agency software field, its such a big plus for WorkBook and the growth of the business" with René going on to state "with Andrew's hire, coupled with the release of WorkBook Version 9 software, we really are exciting for the future prospects of the business"
What is WorkBook?
WorkBook Software is a software suite that offers job, project and resource, CRM, collaboration and file sharing, forecasting & accounting all in one system. With WorkBook currently serving top agency names worldwide including Ogilvy, JWT, DDB, BBDO, TBWA, Bates, Veritas, TMP, Designit, Havas, Vertic, McCann, Wunderman and so many more. The system and global expansion of WorkBook is going from strength to strength with an average sales and revenue growth year on year of >35%.
Andrew then stated "I am results driven and client-value focused, and probably best known for my knowledge of agency business management systems" and he then went on to add "If you are looking for a multi-currency, multi-lingual system that has been built specifically for the marcoms industry, which is delivered in the cloud as a SaaS application and is being used by some of the leading global agencies, then WorkBook will be an excellent solution for you"
Want to find out more ?
If you are keen to find out more about WorkBook, please contact Andrew directly or why not attend the WorkBook Software Breakfast Event being held in London at the IBM Client Centre, Southbank on the 23/2/2017.
Andrew along with Rene are joined by some of WorkBooks leading network and independent clients, discussing their success with WorkBook since going live.
Join us at the IBM Client Centre London – 08:00 am - 11:00 AM - 23rd Feb 2017
WorkBook will be showcasing newly launched WorkBook Version 9, built using HTML 5 technology, during this unique breakfast event we will look at "Addressing the key system and production challenges for Global Network and Regional Advertising, Creative and Digital Agencies"
If you cannot make the event please reach out to Andrew am(at)workbook(dot)net or call +44 20 3393 3850 to set up an intro meeting together.
WorkBook, Clever Software, For Clever Agencies.
#WBV9n #AGENCYLIFE