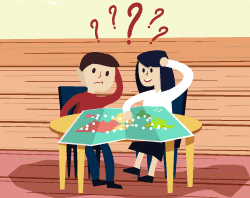 While many travel websites help people to buy airfare and book hotels, there isn't a website to guide people that have no idea about where and when they want to go
(PRWEB) January 24, 2017
Travelendar.com, a new online travel calendar, is aiming to become the number one place for people to know where and when to travel. The travel calendar can be seen here: http://www.travelendar.com/calendars/travel-event-calendar. Users can filter events based on category,country and month. Furthermore each listing has its own page of information, which includes dates, locations, official contact details, brief overview, travel tips, and lists the closest international airport.
Set up by a 28 year old Australian, Ben Ooi, the online platform was inspired by his own travel habits, making his destination choices according to the annual or infrequent events taking place in each respective country or city. Known as "event chasing", the process is a great way to see the world at the most optimum times.
In addition to attending these events, Ben would take the opportunity to immerse himself in the local culture and traditions, building up an impressive travel portfolio. His world events have included Tomorrowland, San Fermin (Running with the Bulls), Oktoberfest, Tour De France, FIFA World Cup 2014, and the London 2012 Olympic Games.
After experiencing events in over 30 countries, Ben decided to set up the online platform, after identifying a gap in the market. "While many travel websites help people to buy airfare and book hotels, there isn't a website to guide people that have no idea about where they want to go" said Ben. "Knowing what is going on and when in each country, can help people to not only make informed decisions, but also to make the most of their travel experience" he added.
For those requiring a world of inspiration, the "ultimate bucket list" is a must-see. Bringing together some of the world's most iconic places and events, everything from the 7 natural wonders of the world to the ultimate snow and water experiences.
For travel rookies, the blog provides an insightful guide to a number of issues, including accommodation experiences, travel tips and clothing advice for travel. The website's interactive map is easy to navigate, including event information and recommended dates to travel.
About Travelendar.com
A handy resource for anyone wanting to not only get the most out of travel, but also to get the most out of life. For further information, please visit http://www.travelendar.com/.