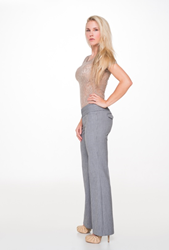 Boca Ratron, FL (PRWEB) January 08, 2017
The Berman Group led by Theodore Berman, Esq. and Russell Berman, Esq., has promoted Morgan McGrath Esq. as a partner with the firm.
Morgan J. McGrath, Esq. was born and raised in Chicago, Illinois. She graduated from the University of Illinois at Urbana-Champaign with a Major in English and a Minor in Sports and Entertainment. Morgan received her Juris Doctor in May 2012 from St. Thomas University in Miami. She then started her own Personal Injury practice and built it from the ground up over four years, settling hundreds of claims against insurance companies and servicing her clients and the community in their time of need. Morgan was brought in as a Partner at The Berman Law Group in Jan, 2017.
Morgan specializes in the following areas:
Personal Injury
Wrongful Death
Personal Injury Protection
Workers Compensation
Creditor Harassment/Fair Debt Collection Practices Act Family Law
Commercial Litigation
About The Berman Law Group
Established in 2008, the Florida personal injury attorneys the Law Offices have quickly garnered a well deserved reputation as indefatigable and fearless defenders of the rights of their clients. With offices in Boca Raton, Miami, Gainesville and Stuart, a driving desire to be among the top attorneys in Florida, and serving clients throughout Florida, we strive to treat you like our friends and neighbors, working diligently to identify and understand your personal and specific wants and needs. The Florida lawyers at The Berman Law Group believe that developing this bond with you enables us to maximize your recovery and bring your personal injury case to a satisfactory close. We understand the stress and uncertainty facing those who have been injured through the negligence of others, and have great compassion for the physical, emotional and financial problems that often follow an accident, causing families to suffer, and work diligently to provide you with the legal strategy and tools you need for success.
1-800-375-5555