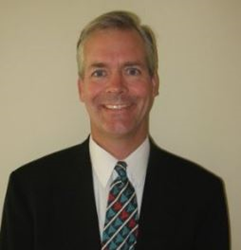 Atlanta, Georgia (PRWEB) January 09, 2017
C2 Education announced the appointment of seasoned marketing professional Rich Pompilio as their new Vice President of Marketing. Pompilio is responsible for maintaining current marketing initiatives and leveraging new opportunities for C2 Education as it expands in current and new markets across the United States.
Pompilio has over 25 years of marketing experience and comes to C2 after working with established companies such as Time Life and AOL, as well as for the educational pioneer K12 education.
C2 Education CEO Lisa Compton stated, "Rich is the perfect fit for C2 as he is highly strategic and has shown the ability to implement effective segmentation, targeting and positioning strategies during his extensive marketing career. Together with his rich experience in digital marketing and the education space he will be the perfect complement to the C2 business."
Pompilio graduated with a B.S. in Communications and Management from James Madison University. His focus will be on developing and executing all aspects of digital and traditional marketing campaigns. He will also work with the new center openings in new and mature markets.
"I am excited to be a part of such a well-respected organization, which has a great history in being a frontrunner in the tutoring and test prep marketplace," Pompilio said. "I look forward to working with the C2 staff by increasing the company's visibility in all aspects of test prep, tutoring and college readiness," he added.
For more information on C2 Education, please contact Kenny Fried at 202-468-8200 or kfried(at)bwfcom(dot)com
About C2 Education: C2 Education was founded in 1997 by David Kim and Jim Narangajavana, two Harvard students offering private tutoring programs from their dorm room. In 2000, C2 opened their first location in Maryland. As of 2017, the company has grown to over 230 centers nationwide and is opening, on average, more than two centers per month. C2 serves over 10,000 students and their families each week. C2 is one of the premier SAT/ACT test prep and subject tutoring companies in the U.S., providing expertise with trained and often multilingual tutoring staff as well as customized curriculum. C2 was the first test prep provider to write and publish student workbooks for the new SAT.