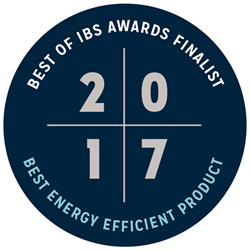 A Simple Solution To The Complex Problem Of Thermal Bridging
Kirkland, WA (PRWEB) January 12, 2017
Rhino Steel Corporation, makers of Rhino engineered steel headers, has been named a "finalist" for "The Best New Product of 2017," in the energy efficiency category, at the International Builders Show in Orlando Florida.
Rhino headers address the challenge of thermal bridging in the header space for residential exterior wall construction. Rhino Headers offer a simple solution to the complex problem of thermal bridging and allow architects and builders to save cost, conserve energy, reduce wood waste, and improve safety for handling and installation. Best of all, use of Rhino headers provides ongoing return on investment for the consumer, year after year, with continual energy savings. Rhino headers provide a significant increase in the insulation value of the header cavity which allows architects to specify bigger, more aesthetically-pleasing, windows rather than having to scale down designs because of tightening energy codes and more challenging heat-loss calculations.
You can learn more about Rhino headers at http://www.rhinoheaders.com.