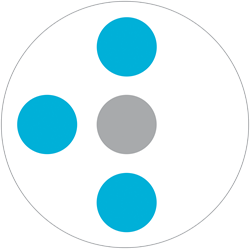 Our collaboration with Butler and Span allows us to provide the total package of the process space (POD) and outer building structure.
College Station, Texas (PRWEB) January 09, 2017
G-CON Manufacturing, Butler Manufacturing™ and Span Construction and Engineering today announced a non-exclusive collaboration to combine efforts in providing POD solutions – and the facilities able to house them – for pharmaceutical and biopharmaceutical customers who require cleanroom flexibility, mobility and rapid deployment inside a greenfield facility.
The collaboration brings together three industry leaders in their respective fields with unique capabilities to provide customers with more options for their cleanroom projects. The companies will also serve customers who require cleanroom capacity, but do not have an existing facility, as well as those who reside where existing facilities are not available, not cost effective, or are insufficient for pharmaceutical or biopharmaceutical development and production.
"In our industry, we're seeing a paradigm shift away from capital intensive facilities to rapidly deployable and flexible infrastructures. Our collaboration with Butler and Span allows us to provide the total package of the process space (POD) and outer building structure," said Sid Backstrom, Executive Director of Business Management for G-CON.
While PODs can be delivered and integrated into a variety of brownfield sites, many times customers' locations require greenfield sites. This new partnership can now fill that need through a combined offering that's cost effective, faster, energy-efficient, and flexible.
G-CON is the innovator of PODs® autonomous cleanroom technology. It has built these PODs since 2009 to solve customer needs, including fill-finish, vaccines, cell and gene therapy, and oral solid dosage.
Span, an industry leader in commercial and industrial construction, has built over 150 million square feet of steel buildings since its inception in 1979. Butler Manufacturing is a building-solutions company providing the design, manufacture, and marketing of building systems for commercial construction. Design-build solutions from Butler eliminate third parties to streamline construction and further condense construction schedules. Butler® structural and roof systems integrate with metal, tilt-up, masonry, glass, or precast concrete walls.
"Butler Manufacturing is proud to be part of this unrivaled solution for the pharmaceutical industry," added David Blink, Butler Global Corporate Accounts Manager. "By assisting G-CON and Span in this venture, we're able to deliver a level of capability that did not exist before."
Customers can work with G-CON to POD-ify their process, i.e. design a POD® or POD® cluster for their specific purposes, while also working with Butler and Span to build a facility that will host and supply utilities to the POD(s).
"We are pleased to be a part of this partnership and to provide the pharmaceutical industry with the best service, especially for such an innovative concept," noted Chris Calafiore, Business Development Manager for SPAN. "After working with SPAN for over 20 years, I am confident that we provide the very best personal and superior service regardless of the project type and location. I am excited for the opportunity to build relationships with these new clients, get to know their building needs, and bring success to their companies. The SPAN team is ready to exceed expectations and we look forward to the great things on the horizon."
About Butler Manufacturing™
Butler Manufacturing™ provides a comprehensive combination of design-build construction solutions and innovative building technology to the nonresidential market. Every Butler® building is backed by unrivaled research and testing, ensuring that Butler building systems perform to the highest standards. Through a network of more than 1,400 Butler Builder® dealers worldwide and corporate account services, Butler addresses the demand for environmentally friendly and energy-efficient design in commercial and industrial buildings. Butler is headquartered in Kansas City, Missouri, and is a division of BlueScope Buildings North America, Inc. For more information, visit http://www.butlermfg.com.
About G-CON
G-CON Manufacturing designs, builds and installs prefabricated, autonomous cleanroom PODs®. G-CON's cleanroom POD® portfolio encompasses a variety of different dimensions and purposes, from laboratory environments to personalized medicine and production process platforms. The POD® cleanroom units surpass traditional cleanroom structures by virtue of their scalability, mobility and the possibility of repurposing the PODs® once the production process reaches its lifecycle end. For more information, please visit the G-CON's website at http://www.gconbio.com.
About Span
Span Construction is a commercial/industrial construction firm committed to providing personal service and establishing long-lasting client relationships. Our business model is clear-cut – providing industry-leading construction and engineering, always with an eye on establishing partnerships and creating highly efficient structures. This formula is how we've built over 150 million square feet of steel buildings since our start in 1979. The Span team has a total commitment to providing personal service and creating long-lasting client relationships. This is why the majority of our clients worldwide are repeat customers.