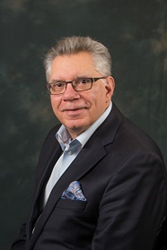 Danvers, MA (PRWEB) January 09, 2017
Robert Rocklein joins New Fed Mortgage to develop a new Branch Opportunity.
Robert Rocklein is a 30-year veteran of Mortgage Lending, where he has held a variety of top positions in many different mortgage companies. Mr. Rocklein has extensive background in the mortgage lending industry, and is well respected throughout the real estate community. He is a great resource for many of the top real estate agents.
Brian D'Amico the company's president added, "We are excited that Bob is joining our team and we believe he will bring more true professionals into our company." If you would like an opportunity to create a sales branch or join one of our current ones, please call 1-877-NewFED-1.
New Fed Mortgage has specialized in residential retail mortgage lending since 2001. Licensed in seven states, NewFed offers a multitude of mortgage programs, including Conventional, FHA, VA, and USDA along with access to various portfolio products. Robert Rocklein MLO#21946. New Fed Mortgage Corp NMLS#1881.