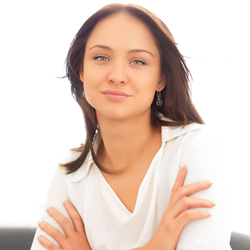 I'm on a mission to share all I have learned, to show others how to make strides in terms of income generation and personal liberty
Melbourne, Victoria (PRWEB) January 09, 2017
Today, Gaby Kowalski, whose brand is dedicated to working with highly skilled small business owners on effective business mindset and strategy techniques, has confirmed that one of Australia's top Business Freedom Intensive (BFI) Workshops to start off the year will take place at The Larwill Studio, 48 Flemington Road, Parkville, Victoria from 10:30 am to 5:30 pm on Sunday, January 22nd, 2017.
Every attendee at this special live 1-day event will be given the opportunity to experience the Business Freedom Formula in action. This blueprint came about through the clever reverse engineering of a series of inventive steps that led to milestones being achieved for Gaby Kowalski's target market in record-breaking times. In fact, the Top 3 areas where small business owners across Australia tend to plateau due to an incomplete roadmap and lack of flow include the Rollercoaster, Stability and Success stages. With the result, a staggering 86% of service-based businesses fail within the first 2 years of opening their doors to the public.
"It has become increasingly clear to me that far too many small business owners hit a time and or income ceiling, and rarely create the time freedom or even make the kind of income they are truly capable of," expressed, Gaby Kowalski, Founder, Gaby Kowalski, and Creator, Business Freedom Formula. "I'm on a mission to share all I have learned with the audience in Melbourne on January 22nd. It's the ideal environment to show small business owners precisely how they can nurture a business that'll allow them to make strides in terms of income generation. The Business Freedom Intensive Workshop can also help them to make a real difference in terms of their own levels of personal liberty."
A Melbourne-based serial female entrepreneur, business mentor, EDISC Consultant, Master Neuro-Linguistic Programming (NLP) Coach, Kinesiologist, Sales Trainer, Author, Speaker and Thought Leader with over 15 years of success in sales and small business, Gaby Kowalski has built up a strong team of professionals in the background to enhance the respected brand. It embodies a system that has earned the admiration and trust of fellow women in business. "I now have a full and awesome team as well as only working in the business for 1 or 2 days a week," noted, Melanie Rumler, Owner, Advanced Skin and Beauty Clinic. "I'm living life again, travelling overseas and enjoying regular short getaways, back at the gym and having fun."
What also makes Gaby Kowalski stand out is the novel ways in which she facilitates seminars. The First Class Mastermind she facilitates, sees her physically wear part of a pilot's uniform during the delivery of the content and sessions. As her loyal clients implement each of the 6 pillars of the Business Freedom Formula, they can earn their own gold wings and a pilot's hat to signal that they can now fly on their own in terms of marketing campaigns, sales systems, mindset shifts, leveraging systems and leadership strategies. Her expertise also sees her head up a finance brokerage firm called Trikorp Finance.
About Gaby Kowalski:
Since 2012, the Gaby Kowalski brand has been helping small business owners to get to grips with the levels of mindset and strategy required to succeed in today's increasingly crowded and challenging entrepreneurial world. Gaby Kowalski's passion and mission in life are to share with the world the keys to creating true freedom in business and living an extraordinary life. She remains fascinated by the strong correlation between psychology and strategy in terms of effective application in a powerful business context. Join her for this unique Business Freedom Intensive (BFI) Workshop in Melbourne on January 22nd, 2017. Spaces are limited for this 1-day event and confirmation comes with an iron-clad money back guarantee. To book your place today visit: https://businessfreedomintensive.com.au/bfi-event
Join our vibrant Social Media community: https://www.facebook.com/issimpleprograms/
Gaby Kowalski is also the Co-Presenter of the Marketing With Vino podcast which has reached No.1 on iTunes: https://itunes.apple.com/au/podcast/marketing-with-vino/id1074405881?mt=2