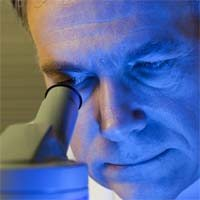 It is possible to use the feedback system to deliver a more uniform dose of light throughout the pleural cavity.
Raleigh, NC (PRWEB) January 09, 2017
A new study of technology that kills mesothelioma cells with powerful light suggests that the system works better with real-time guidance from an infrared camera. Surviving Mesothelioma has just posted an article on the new findings. Click here to read it now.
Scientists at the University of Pennsylvania say it's easier to ensure uniform distribution of cancer-killing light after mesothelioma surgery when their photodynamic therapy (PDT) system is equipped with real-time infrared guidance.
"It is possible to use the feedback system to deliver a more uniform dose of light throughout the pleural cavity," reports biophysicist Michele Kim and her colleagues. "In a phantom study, the light distribution was improved by using real-time guidance compared to the distribution when using detectors without guidance."
According to the report in Medical Physics, PDT is more effective at destroying malignant mesothelioma cells if the distribution of light within the pleural cavity is more uniform.
"PDT is an up-and-coming adjunct therapy for malignant mesothelioma with many potential benefits and few side effects," says Alex Strauss, Managing Editor for Surviving Mesothelioma. "It is a therapeutic option that we are continuing to watch closely as it moves through clinical trials."
For more information on photodynamic therapy for mesothelioma and details of the new research, see Guidance System May Improve Light-Based Therapy for Mesothelioma, now available on the Surviving Mesothelioma website.
Kim, M, et al, "Update on a Real-Time Treatment Guidance System Using an IR Navigation System for Pleural PDT", December 2016, Medical Physics, pp. 3672, http://onlinelibrary.wiley.com/doi/10.1118/1.4957075/abstract
For nearly ten years, Surviving Mesothelioma has brought readers the most important and ground-breaking news on the causes, diagnosis and treatment of mesothelioma. All Surviving Mesothelioma news is gathered and reported directly from the peer-reviewed medical literature. Written for patients and their loved ones, Surviving Mesothelioma news helps families make more informed decisions.