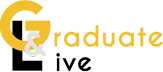 "Location independent jobs" can be performed anywhere and are the lifeblood of digital nomads.
Chiang Mai, Thailand (PRWEB) January 16, 2017
Nine years ago Tim Ferriss gave birth to the idea of "lifestyle design" in the 4-Hour Workweek.
The ideas championed in his book have created a new generation that has prioritized lifestyle over a career.
"I feel like most of us aren't eager to commit ourselves to a traditional career upon graduating," said Ryan Astaphan, founder of GraduateAndLive.com. "Working online, not through scams or gimmicks, but through honest works allows one to escape the rat race. Freelancing is the new employment. Make Money, Live Anywhere, and Be Free, that's my motto."
Freelancing is simply an alternative hiring method. Instead of committing to a long-term position, one works on individual projects. Everyday, tons of freelancing jobs are posted online across all different fields of work. Digital nomads are taking advantage of digital employment while traveling all across the world, from Indonesia, to Thailand, the Czech Republic and Colombia.
About Graduate & Live
GraduateAndLive.com is a travel blog that follows three freelancers on an adventure across Asia. Their story acts to illuminate the fact that the opportunity to work for oneself online exists for other college students and graduates. And the site's eBook, The Modern Guide to Freelancing, explains simply how to succeed as a freelancer.
Follow G&L on Instagram @GraduateAndLive.