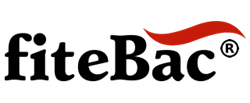 fiteBacTechnology will ultimately save hundreds of thousands of lives and billions of dollars in healthcare costs
Marietta, GA (PRWEB) January 10, 2017
The Problem no one wants to talk about. The ever popular white dental filling has a high failure rate because your dentist leaves decay in your tooth. Returning patients pay the big price for this unnecessary repair. So, how can this be?
For years, researchers in the dental field have used the convenient term "microleakage"...created to specifically place the cause of failed fillings on the movement of fluids and microorganisms that penetrate the microscopic space between the tooth and restoration.
This theory on re-decay is being challenged by a dental products company. KHG fiteBac® LLC has developed new technology...an antimicrobial dental filling that conquers what they believe is the real culprit of tooth re-decay. KHG fiteBac® LLC asserts this re-decay is a result of many dentists failing to use the proper dental techniques for filling placement. As a result, bacteria ridden decay is left behind when they place a dental filling on top. This lays the foundation necessary for re-occurrence.
KHG fiteBac® technology offers The Solution...an additive for dental filling and adhesive materials that inhibits the growth of biofilms, creating an anti-microbial environment under fillings--right where it's needed. Unnecessary patient expense brought about by inexact dentistry will be a thing of the past.
So how does this work? This novel patented molecule when added to filling material renders it anti-bacterial--preventing bacteria activity under the dental filling materials. Its mechanism actually ruptures the cell wall of the bacteria...making it a killing machine like no other technology on the market.
KHG fiteBac®'s unique antibacterial chemistry has promising potential across a broad range of product forms such as composite resin, adhesives, orthodontic cements, dentures and orthodontic acrylics. "fiteBac Technology will ultimately save hundreds of thousands of lives and billions of dollars in healthcare costs," says Kirk Kimmerling, CEO.
KHG fiteBac® Technology is a Georgia-based biotech company with an intellectual platform of antimicrobial technology targeting bacterial issues in medical, dental, plastics, composites, coatings and other applications in various stages of development. fiteBac has teams of accomplished chemists, scientists and researchers from major universities studying the patented technology, knowing that solving these problems will lead to dramatic improvements in the healthcare and consumer industries. If you are interested in the research or contacting KHG fiteBac® Technology, information is available at KHGfiteBac.com.